Neurodiversity
Jonathan Mooney  |  Author. Public Speaker. Different.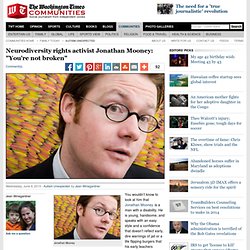 Jean Winegardner Jonathan Mooney You wouldn't know to look at him that Jonathan Mooney is a man with a disability. He is young, handsome, and speaks with an easy style and a confidence that doesn't reflect early, dire warnings of jail or a life flipping burgers that his early teachers predicted for him.
Neurodiversity rights activist Jonathan Mooney: "You're not broken"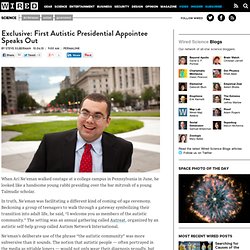 When Ari Ne'eman walked onstage at a college campus in Pennsylvania in June, he looked like a handsome young rabbi presiding over the bar mitzvah of a young Talmudic scholar. In truth, Ne'eman was facilitating a different kind of coming-of-age ceremony. Beckoning a group of teenagers to walk through a gateway symbolizing their transition into adult life, he said, "I welcome you as members of the autistic community."
Exclusive: First Autistic Presidential Appointee Speaks Out | Wired Science
Special Education and the Concept of Neurodiversity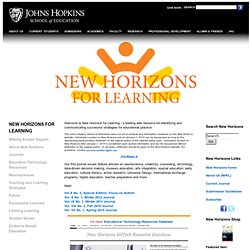 Welcome to New Horizons for Learning - a leading web resource for identifying and communicating successful strategies for educational practice. The Johns Hopkins School of Education does not vet or endorse any information contained on the New Horizons website. Information posted on New Horizons prior to January 1, 2014 can be repurposed as long as the repurposing party provides attribution to the original author of the material being used.
My attitude toward having autism is, in general, "I don't really mind being autistic." That is, it's part of me, part of my normal life, part of my outlook and experiences. Autism can be frustrating, annoying, painful, enjoyable, or interesting--much like life in general. This often sets me at odds with people who see their own autism as a curse or a tragedy.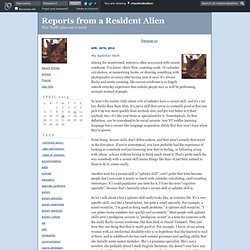 Reports from a Resident Alien
Join our Mailing List Knowledge and Practice Standards for Teachers of Reading IDA created a dyslexia resource kit, Dyslexia in the Classroom: What Every Teacher Needs to Know, for educators everywhere. The kit can help raise awareness, share best practices, and be a resource to the school's administration and staff.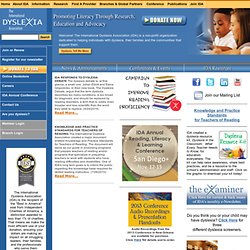 NLDline, NLD, Nonverbal learning disorder, nonverbal learning disability, nld, nvld, NVLD
Home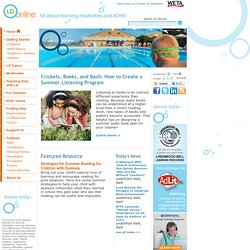 Expert Advice: How can I help my son's teachers to find the best ways to help him learn? Question: My 14-year-old son has been diagnosed with Asperger's, ADHD, and bipolar disorder. He has math and science teachers that have no special education training. And he struggles in both these classes. The teaching methods do not engage him.
GRASP - The Global and Regional Asperger Syndrome Partnership
ABOUT ADHD Understanding ADHD An explanation of why ADHDers act the way we do. View slideshow ► ADHD ADULTS Never BeLate Again How to improve your time-management skills.