Networking
Home | Licence | FAQ | Docs | Download | Keys | LinksMirrors | Updates | Feedback | Changes | Wishlist | Team PuTTY is a free implementation of Telnet and SSH for Windows and Unix platforms, along with an xterm terminal emulator. It is written and maintained primarily by Simon Tatham.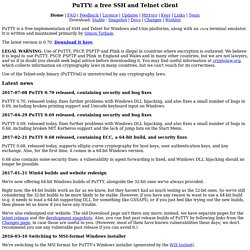 stunnel
Wireshark · Go deep.
Antenna 18dBi WiFi / wireless Directional Yagi 2.4GHz. Cable to N-female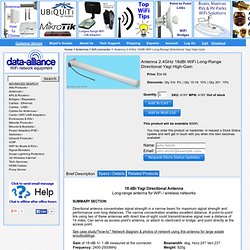 18 dBi Yagi Directional Antenna Long-range antenna for WiFi / wireless networks Directional antenna concentrates signal strength in a narrow beam for maximum signal strength and performance over long distances.
Socks24