National institutes of statistics
Datafolha - Instituto de Pesquisas. Key Features. National statistical offices are government departments of varying status, created in order to compile, interpret and make public official statistics.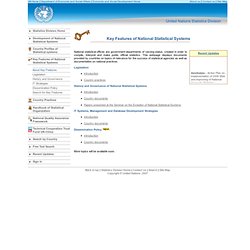 This webpage displays documents provided by countries on topics of relevance for the success of statistical agencies as well as documentation on national practices. Legislation History and Governance of National Statistical Systems IT Systems, Management and Database Development Strategies. Fundamental Principles of Official Statistics. Updated on 1 April, 2014 Country Profiles of Statistical Systems The United Nations Statistics Division, in its mission to promote the development of national statistical systems, has developed a central repository of country profiles of statistical systems.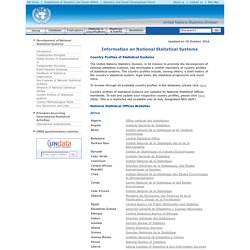 Instituto Nacional de Estadística y Geografía (INEGI) INDEC:INSTITUTO NACIONAL DE ESTADISTICA Y CENSOS DE LA REPUBLICA ARGENTINA.
---