Musique
Woodkid remixe "Happy" et le morceau de Pharrell devient triste
▶ Samaris - Góða tungl (Official Music Video)
▶ Anoushka Shankar - Your Eyes (Sitar Solo)
This video is currently unavailable. Sorry, this video is not available on this device. by $author Share this playlist
Mon histoire .... :)
Session Acoustique Mai Lan (Sisqó - Thong Song cover)
Rodrigo y Gabriela- Triveni
Rodrigo y Gabriela - Triveni (studio version)
Sia - You Have Been Loved (Live)
Sia - Paranoid Android
Nicolas Errera's Official Website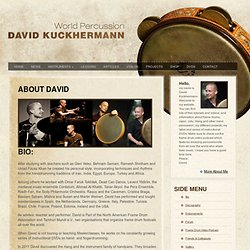 About David | Frame Drum, Cajon, Percussion - David Kuckhermann
About David Bio: After studying with teachers such as Glen Velez, Behnam Samani, Ramesh Shotham and Ustad Fayaz Khan he created his personal style, incorporating techniques and rhythms from the handdrumming traditions of Iran, India, Egypt, Europe, Turkey and Africa. Among others he worked with Omar Faruk Tekbilek, Dead Can Dance, Levent Yildirim, the medieval music ensemble Cordatum, Ahmad Al-Khatib, Taner Akyol, the Pera Ensemble, Riadh Feri, the Sicily Philarmonic Orchestra, Raquy and the Cavemen, Cristina Braga, Bassam Sabam, Mishra and Susan and Martin Weinert.
Lianne La Havas - No Room for Doubt
Look what you've done- Alex Hepburn
Alex Hepburn - Pain is
Y'akoto: "Diamonds" (official Video)
Musique et chants Bouddhisme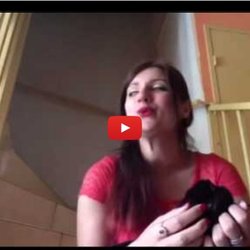 This video is currently unavailable. Sorry, this video is not available on this device. Video player is too small. Watch Later as __user_name__
Beirut - Mimizan
Beirut - Guaymas Sonora
Mina Tindle - Pan
SANDRA NKAKE ENTER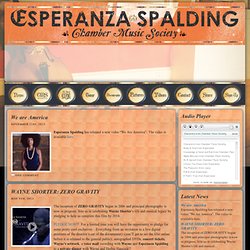 We are America November 21st, 2013 Esperanza Spalding has released a new video "We Are America". The video is available here. May 9th, 2013
Esperanza Spalding
Quels types de sons pouvez-vous trouver sur le Web grâce à FindSounds? En voici quelques exemples. Cliquez sur n'importe quel lien ci-dessous pour effectuer une recherche.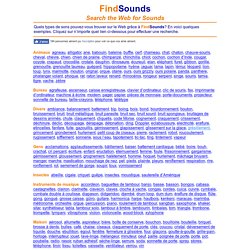 Maia Vidal
Selah Sue
Selah Sue | Free Music, Tour Dates, Photos, Videos
ROBERTO FONSECA
Courir Les Rues
Imany Vidéos | Myspace Music
Tune-Yards clip de "Bizness" tiré de l'album "Whokill"
"Blues & Soul "Soul queen in the making" "Notion "An intelligent album with influences that reflect her Nigerian roots and well as her time in the Western world." "Touch "Nneka's debut album is nearly as cool as her hair-do!" Born in Nigeria, Nneka relocated some 10,000 miles to Hamburg, Germany, at the age of nineteen to pursue a career in singing along side a degree in Anthropology. Having landed in the German port, the singer hooked up with DJ and Hip-Hop beatmaker DJ Farhot and ever since, their strong musical relationship has been the backbone of Nneka's success.
Nneka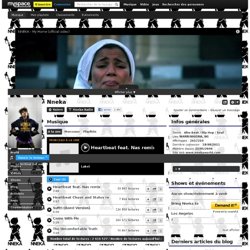 Gasandji
Irma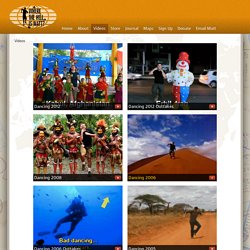 Skip to content Where The Hell Is Matt? Videos
Seven–time GRAMMY award-winning trio Lady Antebellum returned to the stage this weekend on their headlining TAKE ME DOWNTOWN TOUR. Saturday night's show (pictured here) in Toledo, OH at the Huntington Center hosted a capacity crowd of eager fans. "It's indisputable that Lady A has amazing chemistry that has grown stronger…" noted the Toledo Blade. "The one impression to take away from Lady A's 90-minute set was the enthusiasm that the set was delivered…the unbridled joy on the faces of the three close friends was priceless."
Download the new single "Hello World"! | Lady Antebellum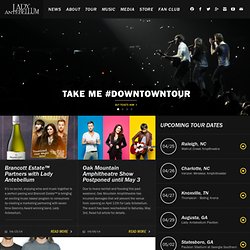 Musique Jónsi | Ecouter gratuitement et télécharger
Editorial - ELIZA DOOLITTLE : Pop made in England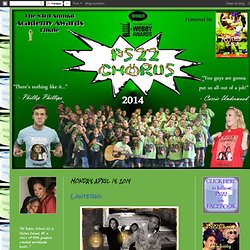 PS22 Chorus
Just last week, the PS22 Chorus was treated to a visit from the lovely and talented Christina Perri! Before her visit we agreed on two songs that we would prepare for the visit - "A Thousand Years" (featured in the movie Twilight) and her new single, "Human!" Oddly enough, perhaps the most special rendition of all was the unplanned "Jar Of Hearts!"
Madjo sur Myspace Music - Ecoute gratuite de MP3, Photos et clips vidéos
Madcon - Begin
ZAZ (Album dans les bacs) sur Myspace Music - Ecoute gratuite de MP3, Photos et clips vidéos
Imogen Heap sur Myspace Music - Ecoute gratuite de MP3, Photos et clips vidéos
lachansondudimanche sur Myspace Music - Ecoute gratuite de MP3, Photos et clips vidéos
Sigur Ros sur MySpace Music - Ecoute gratuite de MP3, Photos et clips vidéos
Tout sur l'oeuvre d'Etienne Perruchon
Etienne Perruchon - Compositeur de musiques de scène, de films (Les Bronzés 3, Dogora, de Patrice Leconte), musiques symphoniques, ballets, oeuvres orchestrales, spectacles musicaux
I BLÅME COCO sur MySpace Music - Ecoute gratuite de MP3, Photos et clips vidéos
Angus and Julia Stone sur MySpace Music - Ecoute gratuite de MP3, Photos et clips vidéos
chapelier fou sur MySpace Music - Ecoute gratuite de MP3, Photos et clips vidéos
Carmen Maria Vega
CarmenMariaVega sur MySpace Music - Ecoute gratuite de MP3, Photos et clips vidéos