Music
New! If you like Otomata, check out my new instrument Circuli by clicking here! Update: Click here to get Otomata for your iPhone / iPod / iPad!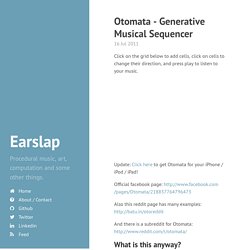 yees yees yees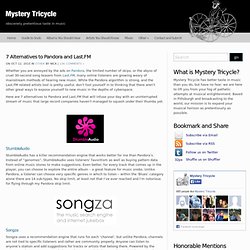 Whether you are annoyed by the ads on Pandora , the limited number of skips, or the abyss of cruel 30-second song teasers from Last.FM , many online listeners are growing weary of mainstream methods of hearing new music. While the Pandora algorithm is strong, and the Last.FM related artists tool is pretty useful, don't fool yourself in to thinking that there aren't other great ways to expose yourself to new music in the depths of cyberspace. Here are 7 alternatives to Pandora and Last.FM that will infuse your day with an uninterrupted stream of music that large record companies haven't managed to squash under their thumbs yet.
St. Germain's Rose Rouge sample of Dave Brubeck Quartet's Take Five
Spending the younger days of my life in an incredibly small town, it's a wonder that I could be exposed to even a tenth of the albums included on this list. Let's just say that the music I listened to then… well, let's just not say. It wasn't until a year or two before I graduated high school in '01 that I began to familiarize myself with music outside of the radio world.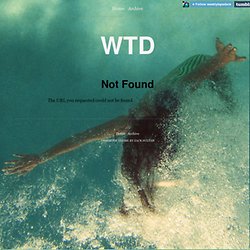 Fish Go Deep Podcast