Music creation virtual apps , loops , etc free
Drum Machine Online. Audiotool. Create Music Beats - The online music factory - Jam, remix, chords, loops. Free Music Software. Audiomodern has announced the latest in a series of free Ableton Live Racks, Rhythmic Pan.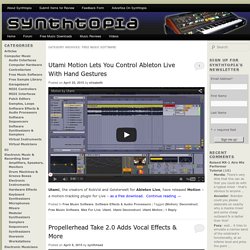 Rythmic Pan is a Live Rack with time Sync and time delay options on macro knobs. It joins Audiomodern's other free Live Racks, which include a hard snare compressor rack, a rack based on the HAAS effect (an effect for localizing sounds) and a dry/wet rack. See the Audiomodern site to download. Paul's Extreme Sound Stretch Tutorial. Free Music Software: This tutorial covers the basics of Paul's Extreme Sound Stretch (aka HyperMammut), the software used to make the now-famous ambient version of Justin Bieber's "U Smile" slowed down 800%.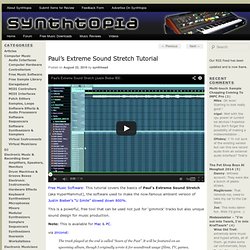 This is a powerful, free tool that can be used not just for 'gimmick' tracks but also unique sound design for music production. Note: This is available for Mac & PC.
---