Music creation virtual apps , loops , etc free
Developer Nikolozi Meladze has released Easy MIDI Free – a free app that turns your Mac keyboard into a MIDI controller. Easy MIDI Free sends MIDI notes messages to any soft synth or DAW such as GarageBand, Logic Pro, Ableton Live, Cubase, Nuendo, Pro Tools and Digital Performer. This is useful if you want to jot down some musical ideas when you're away from a hardware MIDI controller. You can even control CoreMIDI iOS apps or hardware synth via MIDI interface.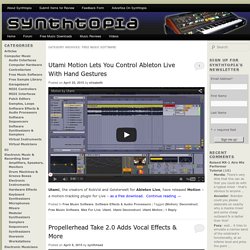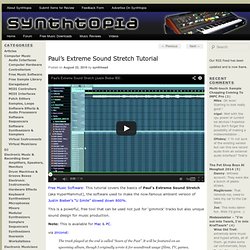 Paul's Extreme Sound Stretch Tutorial
Free Music Software : This tutorial covers the basics of Paul's Extreme Sound Stretch (aka HyperMammut), the software used to make the now-famous ambient version of Justin Bieber's "U Smile" slowed down 800% . This is a powerful, free tool that can be used not just for 'gimmick' tracks but also unique sound design for music production. Note: This is available for Mac & PC .