Music creation virtual apps , loops , etc free
Sonic Charge has released Cyclone, a complete Yamaha TX16W sampler emulator in VST and Audio Unit formats. Heres what they have to say about it: Continue reading Native Instruments has releases a free compressor plugin for Mac & Windows, Supercharger. Here's what they have to say about the free compressor plugin: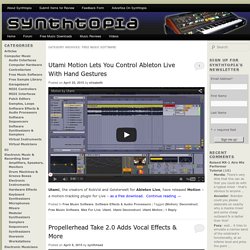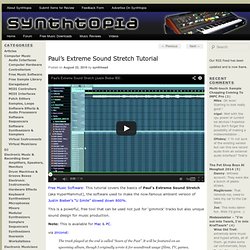 Paul's Extreme Sound Stretch Tutorial
Free Music Software: This tutorial covers the basics of Paul's Extreme Sound Stretch (aka HyperMammut), the software used to make the now-famous ambient version of Justin Bieber's "U Smile" slowed down 800%. This is a powerful, free tool that can be used not just for 'gimmick' tracks but also unique sound design for music production. Note: This is available for Mac & PC.