Modèles gratuits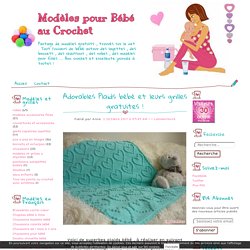 Modèles pour Bébé au Crochet - Partage de modèles gratuits , trouvés sur le net . Tout l'univers de bébé autour des layettes , des bonnets , des chaussons , des robes , des modèles pour filles .... Bon crochet et excellente journée à toutes !
Adorables bonnets fleuris pour bébés filles , il est possible de l'agrandir pour une taille adulte en augmentant de plusieurs tours la couronne . Pas à pas en images , trouvés sur le blog de " My Hobby Is Crochet " , avec sa grille gratuite et mes explications en Français ! 1er rang : 3 m.l. + 11 brides ( 12 mailles en tout ) 2 ème rang : 3 m.l. + 23 brides ( 24 mailles en tout )
Ovale fleuri - Grilles pour crochet
Dimanche 5 janvier 2014 7 05 /01 /Jan /2014 20:19 Charmantes écharpes colorées , aux jolis points ajourés , trouvés sur le site de " Liveinternet.ru/tusendria " ,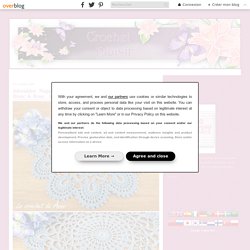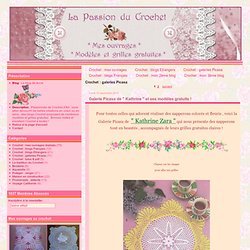 Samedi 30 juillet 2011 6 30 /07 /Juil /2011 07:03 Je vous présente une nouvelle Galerie Picasa , celle de " Ursula " , qui nous propose un incroyable choix de catégories et de nombreux modèles gratuits ! De quoi nous satisfaire un moment , nous les passionnées du Crochet d'art . Clique sur les images
Crochetvolution | Crochet Something Different
pattern : seelie by me yarn : recycled cotton (white) needles : us 8 so here is what the sweater came out looking like. i got bored with the stockinette and buttonholes half way down and switched to just garter for the bottom of the sweater.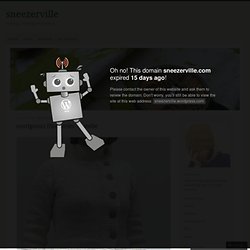 Coats Crafts Brasil
Er det noe man ikke får nok av i kalde Norge selv på milde vintre er gode, store, fine, mjuke jakker. Vi fkk lyst til å lage en baggy, men feminin Uttapåjakke rett og slett, da det tross alt er flere kalde enn varme dager i det flotte landet vårt:) Jakka passer inne om du er en skikkelig frossenpinn, eller som ytterjakke på dager uten altfor mye vind. Jakka kan brukes med eller uten belte. Vi brukte store trykknapper på innsiden av stolpene (fra Panduro), men man må ikke ha knapper dersom man har belte. Og her finner du alle garnpakkene, som i allefall gir oss lyst på minst en til sånn jakke:)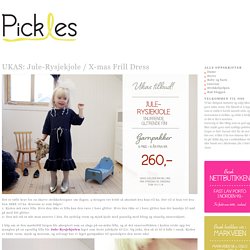 My LBY Account : : Lion Brand Yarn Company
Tahki Stacy Charles is pleased to offer you a host of free patterns available from each of our distinct lines - Filatura Di Crosa, S. Charles Collezione, Tahki Yarns and Loop-d-Loop by Teva Durham. With so many patterns to choose from, you'll no doubt find beautiful garments and accessories to enhance your wardrobe.