Tierce party
Create your mobile site in minutes with MyMobilApps !
Mobile Application Development: ELIPS Studio allows cross-platform native mobile apps development, join today and download it for Free!
Build iOS and Android apps like the Pros Partners Scringo - plug & play sidebar to communicate with your users Tired of standard ads? Use AppLift's PlayAds™ SDK to monetize traffic with non-intrusive & interactive advertising! Increase your user engagement, retention and app revenues with this easy to use SDK!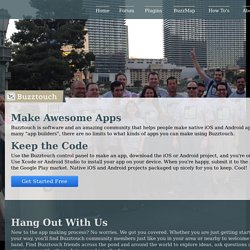 Want to create a free account for your business without facebook login? Click here. First myAppStudio apps are already live in Android Market... Make your own Android App now and save the $199 Setup fee, pay just $19.99 /month!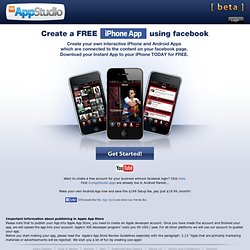 Build an App: myAppStudio
Create your own mobile application in 5 minutes!