PEARLTREES
ITW : François Rocaboy, co-fondateur de Pearltrees. Vendredi dernier, des membres de l'équipe Pearltrees sont venus nous faire une petite présentation de leur outil.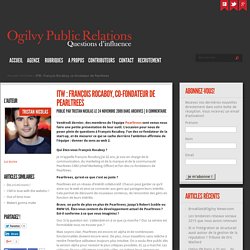 L'occasion pour nous de poser plein de questions à François Rocaboy, l'un des co-fondateur de la start-up, et de mesurer ce qui se cache derrière l'ambition affirmée de l'équipe : donner du sens au web 2. Qui êtes-vous François Rocaboy ? Je m'appelle François Rocaboy,j'ai 32 ans, je suis en charge de la communication, du marketing et de la marque et de la communauté Pearltrees CMO (chief Marketing Officer) et l'un des co-fondateurs de Pearltrees.
Pearltrees Aims For Curation Domination. If you're tired of talking about the cloud, social media and mobile apps, you might want to work the word "curation" into the conversation.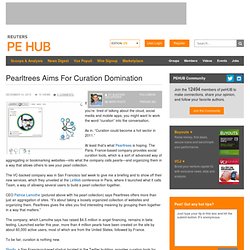 As in, "Curation could become a hot sector in 2011." At least that's what Pearltrees is hoping. Pearltrees, découvrez ce que vous allez aimer. at Tristan au quotidien.
---