Mind Tools (quizzes, tips)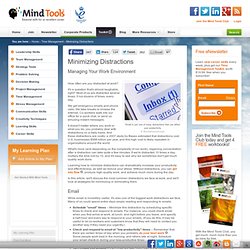 Managing Your Work Environment Email is just one of many distractions that can affect your productivity. © iStockphoto/joxxxxjo
Minimizing Distractions - Online Time Management Training from MindTools
Achieving Focus Amid Distractions You and your task: nothing else.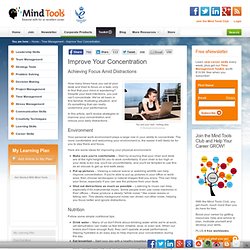 Improve Your Concentration - Time Management Training from MindTools
Below you can find the Top 50 Brain Teasers and Games that Sharp­Brains read­ers have enjoyed the most. It is always good to learn about our brains and to exer­cise them! This is our selec­tion of fun and enlight­en­ing brain teasers for adults of any age. Fun exper­i­ments on how our brains work 1.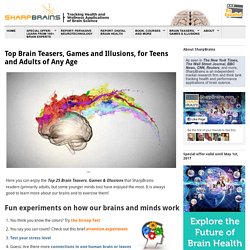 Use your whole mind to remember.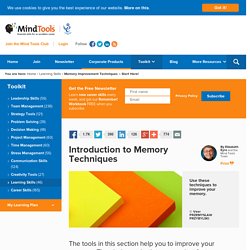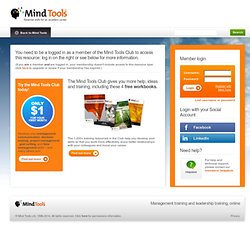 The Mind Tools Club gives you more help, ideas and training, including these 4 free workbooks. And if you join before midnight on January 9, we'll also give you our Life Plan Workbook to help you set the goals you need to achieve your dreams in 2014. The 1,000+ training resources in the Club help you develop your skills so that you work more effectively, enjoy better relationships with your colleagues and boost your career.
Mind Tools - Management Training, Leadership Training and Career Training