Mind Tools (quizzes, tips)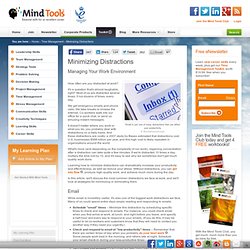 Managing Your Work Environment Email is just one of many distractions that can affect your productivity. © iStockphoto/joxxxxjo
Minimizing Distractions - Online Time Management Training from MindTools
Achieving Focus Amid Distractions You and your task: nothing else.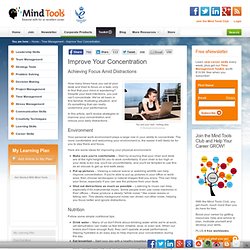 Improve Your Concentration - Time Management Training from MindTools
Below you can find the Top 50 Brain Teasers and Games that our read­ers have enjoyed the most. It is always good to learn about our brains and to exer­cise them! (If you already have tried the 50 brain teasers below, you can visit this page for more: Lat­est Games for the Brain .) Fun Exper­i­ments on how our Brains Work 1.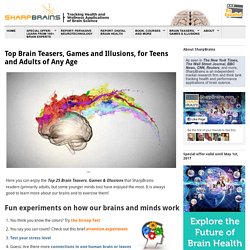 Avoid frustrating memory loss.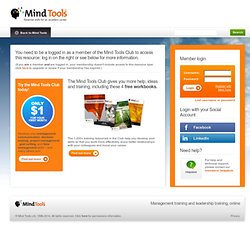 Management and career training from our full toolkit of 700+ career-enhancing skill-builder articles. 60+ downloadable Bite-Sized Training packs , teaching you key skills in focused one-hour sessions. Personal support from experienced coaches in our forums, helping you solve the challenges you're facing at work and get ahead in your career.
Mind Tools - Management Training, Leadership Training and Career Training