Mind and Memory
Visual mapping in the brain
CAMBRIDGE, Mass. — In the 1983 movie "A Man with Two Brains," Steve Martin kept his second brain in a jar. In reality, he had two brains inside his own skull — as we all do, one on the left and one on the right hemisphere.
Picower: 1 Skull + 2 Brains = 4 Objects in Mind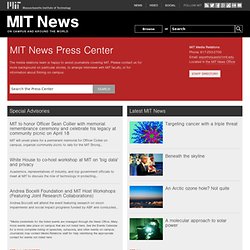 If you're interested in nabbing superhero memory strength, the secret behind training your brain is not necessarily what you might expect. Your standard G-rated brain strengthening exercises range from crossword puzzles to sudoku to calculating fairly simple math problems to improve short term memory, but the real clincher used by some of the pros is essentially... porn. Yep, you read right.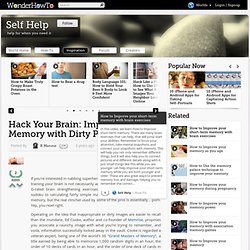 Hack Your Brain: Improving Memory with Dirty Pictures « How-To News
Biofeedback is the process of gaining greater awareness of many physiological functions primarily using instruments that provide information on the activity of those same systems, with a goal of being able to manipulate them at will.[1][2] Some of the processes that can be controlled include brainwaves, muscle tone, skin conductance, heart rate and pain perception.[3]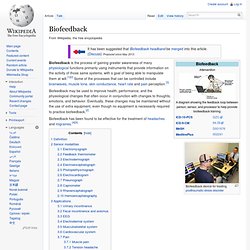 Biofeedback
Tactile-Kinesthetic Learners Making up about 5% of the population, tactile and kinesthetic learners absorb information best by doing, experiencing, touching, moving or being active in some way.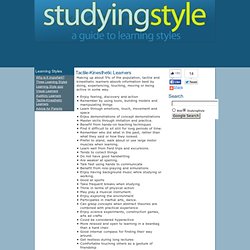 Tactile-Kinestheti
Intelligence News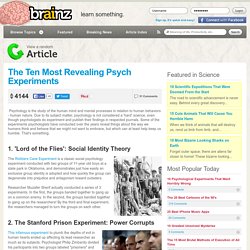 Psychology is the study of the human mind and mental processes in relation to human behaviors - human nature.
Welcome to WWW.ZOE7.COM_ Consciousness, Hallucinogens, Hyperspace and Beyond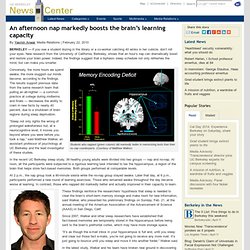 If you see a student dozing in the library or a co-worker catching 40 winks in her cubicle, don't roll your eyes.
Nov. 13, 2009 — Short-term memory may depend in a surprising way on the ability of newly formed neurons to erase older connections.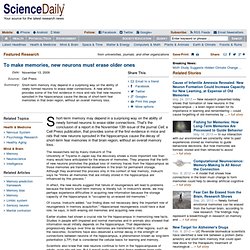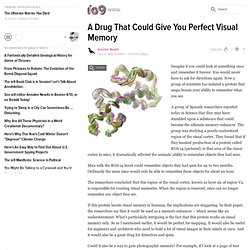 This new drug does sound quite amazing. Although the brain is capable of holding so much information already.
Overview[edit] The ability to recall images in great detail for several minutes is often found in early childhood (between 2% and 10% of that age group) and is unconnected with the person's intelligence level.