Sun
It's a beautiful sight to see the early morning sun refl
Programming Language Research
Less known Solaris features: SamFS - c0t0d0s0.org
Oracle acquired Sun in 2010, and since that time Oracle's hardware and software engineers have worked side-by-side to build fully integrated systems and optimized solutions designed to achieve performance levels that are unmatched in the industry. Early examples include the Oracle Exadata Database Machine X2-8 , and the first Oracle Exalogic Elastic Cloud , both introduced in late 2010. During 2011, Oracle introduced the SPARC SuperCluster T4-4 , a general-purpose, engineered system with Oracle Solaris that delivered record-breaking performance on a series of enterprise benchmarks. Oracle's SPARC-based systems are some of the most scalable, reliable, and secure products available today.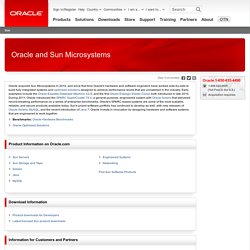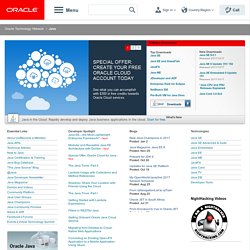 Oracle Oracle Technology Network > Java Article
PCP is a script that enables administrators to see what open TCP ports are in use on a Solaris system. It maps ports to PIDs and vice versa. It accepts wildcards and will also show at a glance all open ports and their corresponding PIDs. PCP is proudly sponsored by TheyFit Custom Fit Condoms - if you find it useful please take a look around their site. You can download it here.
PCP - Show open ports and PIDs on Solaris
SUMMARY:process info from netstat