Math How To..
Decimals: Place Value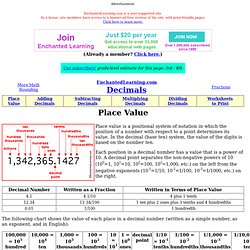 Advertisement.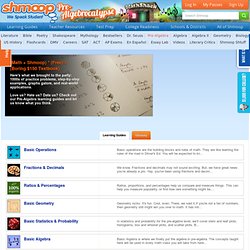 Basic operations are the building blocks and rules of math.
Greatest Common Factor
Rounding Numbers: EnchantedLearning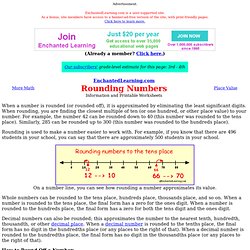 When a number is rounded (or rounded off), it is approximated by eliminating the least significant digits. When rounding, you are finding the closest multiple of ten (or one hundred, or other place value) to your number.
Snork's Long Division Game - KidsNumbers.com
Teach the Multiplication Facts - Times Tables
beginning algebra - solve for x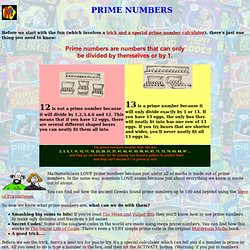 Before we start with the fun (which involves a trick and a special prime number calculator ), there's just one thing you need to know:
Murderous Maths: Prime numbers!
Houghton Mifflin Math Expressions: Grade 5—Teaching Tools—Visual Support
Ask Dr. Math - Elementary Archive
Cool Math 4 Kids Long Division Lesson and Practice Game