Marketplaces
Have you given someone advice on which product or service to choose? Your advice was a form of microconsulting. Answered a question about how you do your job? That's microconsulting too.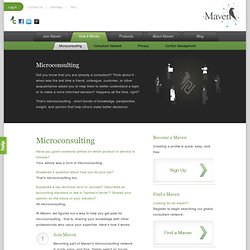 Microconsulting | Maven
10EQS | Home
FREELANCE WRITING . COM : Helping Freelance Writers to Succeed since 1997
Freelancer.com is the world's largest freelancing, outsourcing, and crowdsourcing marketplace for small business.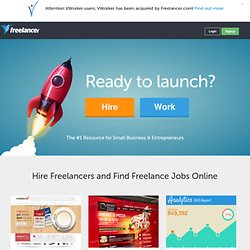 vWorker.eu: de Europese portal voor vWorker.com om slim en efficiënt uit te besteden
Home | Opdrachten.nl