Marketing web
Search Engine Marketing & UK SEO Agency. 5 Ridiculous SEO Myths Spread in 2010 by Web Designers, Bloggers and Journalists. Steve Rubel and his ridiculous 'SEO is dead' escapade during the Google Instant presentation is just the tip of the iceberg when it comes to articles about SEO from outsiders.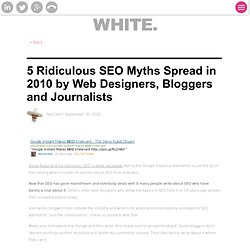 Now that SEO has gone mainstream and everbody deals with it many people write about SEO who have barely a clue about it. Others, often web designers who know the basics of SEO from 5 or 10 years ago spread their outdated advice today. Journalists, bloggers from outside the industry and writers for publications completely unrelated to SEO attempt to "join the conversation". I have no problem with that. Make your homework first though and then write. Marca Beta | Estrategia web para México. SpyFu. 10 Big Marketing Predictions for 2010 | The Rise Underground. 2010 is going to be an incredible year for marketing.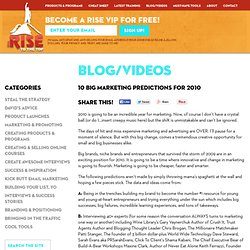 Now, of course I don't have a crystal ball (or do I…insert creepy music here) but the shift is unmistakable and can't be ignored. The days of hit and miss expensive marketing and advertising are OVER. Facebook Marketing & Promotion: Tips, Examples & Advice. Posted on 24'09 Nov Posted on November 24, 2009 along with 15 JUST™ Creative Comments With over 300+ million members worldwide, Facebook is 2nd most trafficked site in the world, sitting only behind Google.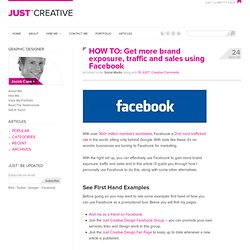 With stats like these, it's no wonder businesses are turning to Facebook for marketing. With the right set up, you can effectively use Facebook to gain more brand exposure, traffic and sales and in this article I'll guide you through how I personally use Facebook to do this, along with some other alternatives. See First Hand Examples Before going on you may want to see some examples first hand of how you can use Facebook as a promotional tool.
Alexa the Web Information Company. TextLinkAds | The Leader in Text Link Search Engine Optimization. Le damos la bienvenida a AdSense.
---