Love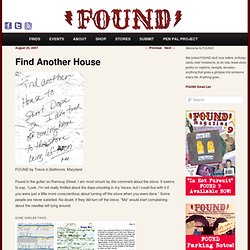 FOUND by Travis in Baltimore, Maryland Found in the gutter on Ramsay Street. I am most struck by the comment about the stove. It seems to say, "Look, I'm not really thrilled about the dope-shooting in my house, but I could live with it if you were just a little more conscientious about turning off the stove when you were done." Some people are never satisfied. No doubt, if they did turn off the stove, "Me" would start complaining about the needles left lying around.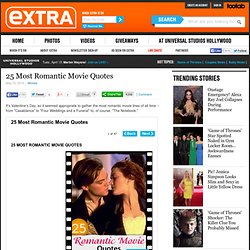 It's Valentine's Day, so it seemed appropriate to gather the most romantic movie lines of all time -- from "Casablanca" to "Four Weddings and a Funeral" to, of course, "The Notebook." "The Notebook" (2004) "So it's not gonna be easy. It's gonna be really hard. We're gonna have to work at this every day, but I want to do that because I want you.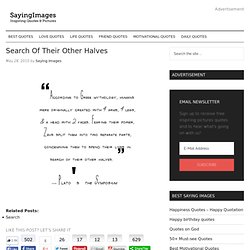 Recent Posts About Saying Images A picture is worth a thousand words, so how about an image with beautiful words inside?
Search Of Their Other Halves
Capturing the Beauty of Love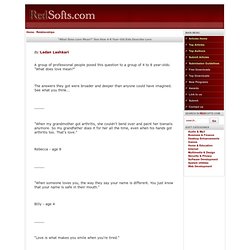 By:Ladan Lashkari A group of professional people posed this question to a group of 4 to 8 year-olds: "What does love mean?" The answers they got were broader and deeper than anyone could have imagined. See what you think...
Love styles are modi operandi of how people love, originally developed by John Lee (1973,[1] 1988[2]). He identified six basic love styles—also known as "colours" of love—that people use in their interpersonal relationships: Clyde Hendrick and Susan Hendrick of Texas Tech University expanded on this theory in the mid-1980s with their extensive research on what they called "love styles". They have found that men tend to be more ludic, whereas women tend to be storgic and pragmatic. Mania is often the first love style teenagers display.