Individual Works
Dylan James by Dean Fee
Franz Kafka's "The Metamorphosis". The Walrus & The Carpenter. (from Through the Looking-Glass and What Alice Found There, 1872) The sun was shining on the sea, Shining with all his might: He did his very best to make The billows smooth and bright-- And this was odd, because it was The middle of the night.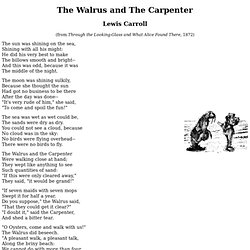 The moon was shining sulkily, Because she thought the sun Had got no business to be there After the day was done-- "It's very rude of him," she said, "To come and spoil the fun! " The sea was wet as wet could be, The sands were dry as dry. Jabberwocky.
'Twas brillig, and the slithy toves Did gyre and gimble in the wabe: All mimsy were the borogoves, And the mome raths outgrabe.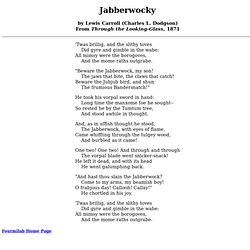 "Beware the Jabberwock, my son! The jaws that bite, the claws that catch! The Johns Hopkins Guide to Literary Theory & Criticism. Puzzling People.
---