Literacy Links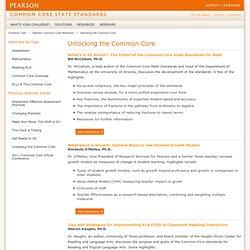 Unlocking the Common Core
What's It All About?: The Intent of the Common Core State Standards for Math Bill McCallum, Ph.D. Dr. McCallum, a lead author of the Common Core Math Standards and head of the Department of Mathematics at the University of Arizona, discusses the development of the standards.
QuadBlogging News I am really pleased to announce that QuadBlogging is undergoing a HUGE makeover both in appearance and behind the scenes. QuadBlogging 2014 is now live at QuadBlogging.com for you to register. QuadBlogging will no longer run for set cycles.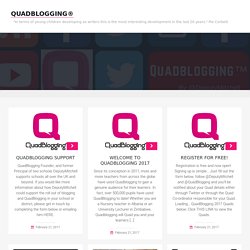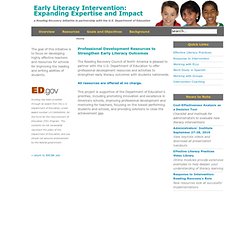 Professional Development Resources to Strengthen Early Literacy Outcomes The Reading Recovery Council of North America is pleased to partner with the U.S. Department of Education to offer professional development resources and activities to strengthen early literacy outcomes with students nationwide. All resources are offered at no charge.
Welcome to Reading Recovery initiative in partnership with the U.S. Department of Education
Reading Online
Literacy
Write Today Ruth Ayres I believe in being a teacher who writes. Today. And the next day and the one after that. I know there are reasons why this will never work.
Choice Literacy - Resources for K-12 Literacy Coaches and Teachers
Voice of Literacy