Children's Literature
people of color literature
A Year of Reading
YA Lit and other Loves :)
Underage Reading
MotherReader
It's part two of. . . Picture Book Bonanza! More picture books as recommended by you.
The Picture Book Bonanza Continues!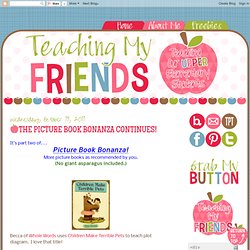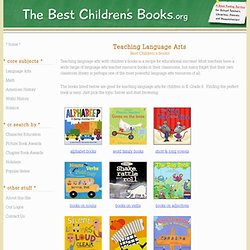 Teaching Language Arts with Children's Books -- Best books to use in language arts education
Home > Language Arts Education It's Easy : (1) Select the desired topic from the lists below. (2) Click the link. (3) See the best books! Teaching language arts is a central activity in every teacher's day, so we hope these lists will be a help you create engaging and effective language arts education in your classroom.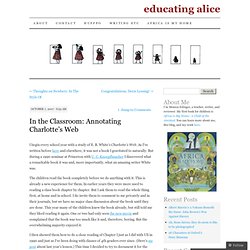 In the Classroom: Annotating Charlotte's Web | educating alice
I begin every school year with a study of E. B. White's Charlotte's Web .
These charts are posted here because I've received countless requests for them. Please note - the point of an anchor chart is to anchor the teaching and learning that is happening in your classroom, so they should be reflective of the work that you and your students are doing. Don't feel obligated to use the same wording or even the same charts that I've shown here - these are just examples of charts that I've used and/or seen.
A Literate Life - Anchor Charts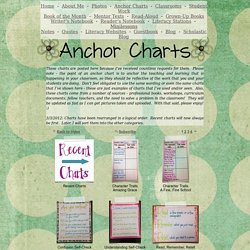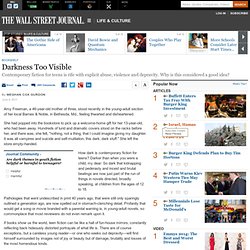 By MEGHAN COX GURDON Amy Freeman, a 46-year-old mother of three, stood recently in the young-adult section of her local Barnes & Noble, in Bethesda, Md., feeling thwarted and disheartened. She had popped into the bookstore to pick up a welcome-home gift for her 13-year-old, who had been away.
Book Review: Young Adult Fiction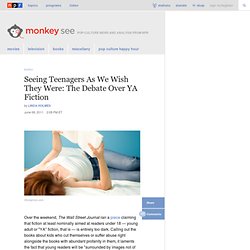 iStockphoto.com
Seeing Teenagers As We Wish They Were: The Debate Over YA Fiction : Monkey See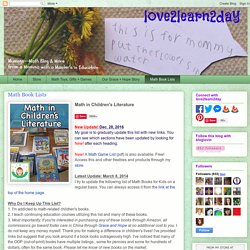 Math in Children's Literature 134K+ Latest Update: January 21, 2013 I try to update the following list of Math Books for Kids on a regular basis. You can always access it from the link at the top of the home page .