Children book awards
Children's Book Council of Australia
American Children Young Adult Book Award List A-Z
Publishers note regarding American Awards. We cover over 70 US Adult and Children's Literary Prizes plus monitor over 40 US State Awards.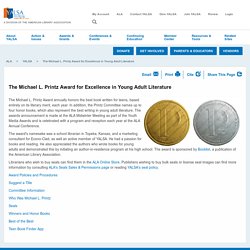 The Michael L.
The Michael L. Printz Award for Excellence in Young Adult Literature | Young Adult Library Services Association (YALSA)
The CILIP Carnegie & Kate Greenaway Children's Book Awards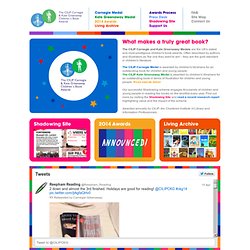 The CILIP Carnegie and Kate Greenaway Medals are the UK's oldest and most prestigious children's book awards. Often described by authors and illustrators as 'the one they want to win' - they are the gold standard in children's literature. The CILIP Carnegie Medal is awarded by children's librarians for an outstanding book for children and young people.