Lesson Plans
Beacon Learning Center - Online Resources for Teachers and Students
www.pbs.org/newshour/thenews/materials/papers_la_lesson.pdf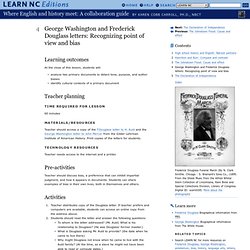 Learning outcomes At the close of this lesson, students will:
George Washington and Frederick Douglass letters: Recognizing point of view and bias - Where English and history meet: A collaboration guide
An Exploration of Text Sets: Supporting All Readers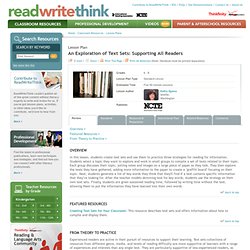 ReadWriteThink couldn't publish all of this great content without literacy experts to write and review for us.
Middle School Activities
Utah Core
K-12 Core Lesson Plans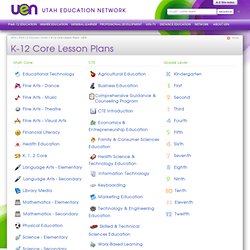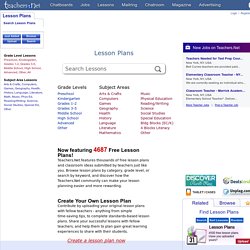 Lesson Plans Search Lesson Plans Teachers.Net features thousands of free lesson plans and classroom ideas submitted by teachers just like you. Browse lesson plans by category, grade level, or search by keyword, and discover how the Teachers.Net community can make your lesson planning easier and more rewarding. To Share a Lesson Plan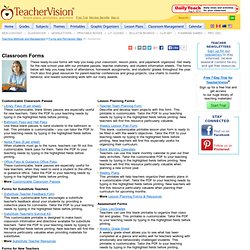 Printable Classroom Forms for Teachers, Grades K-12
Common Core Lessons & Resources Is your school district adopting the Common Core ? Work these new standards into your curriculum with our reading, writing, speaking, social studies, and math lessons and activities.
Free Teacher Resources - Free Lessons, Activities, Brain Teasers, Teaching Tips & More | Teacher Created Resources
In this lesson, students will make personal connections with a family that has been traumatized and displaced by conflict in their homeland, the Democratic Republic of Congo, or DR Congo. Doing so will help put a human face on a far away and unimaginable conflict that is the deadliest since World War II.
Lesson Plans for Educators - ITVS
FREE Resources | Secondary Solutions