Les liens de la semaine du 1er aout
French newspapers: The revolution at Le Monde
Here's an interesting thing: data journalism is becoming part of the establishment.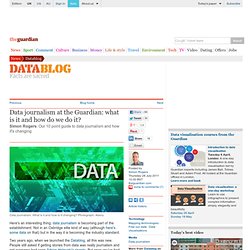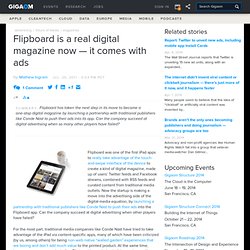 Flipboard was one of the first iPad apps to really take advantage of the touch-and-swipe interface of the device to create a kind of digital magazine, made up of users' Twitter feeds and Facebook streams, combined with RSS feeds and curated content from traditional media outlets. Now the startup is making a move into the advertising side of the digital-media equation, by launching a partnership with traditional publishers like Conde Nast to push their ads into the Flipboard app. Can the company succeed at digital advertising when other players have failed?
Flipboard is a real digital magazine now — it comes with ads
PAYWALL. La stratégie du New-York Times marche !
Publié le 26/07/2011 par marc-botte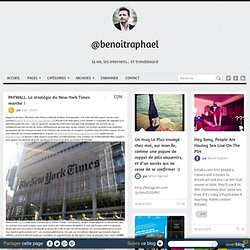 Brad Colbow - Independent Web Designer, Illustrator - The Brads - This is Why Your Newspaper is Dying
Arlington Hyperlocal Picks Its Own Patch, Turns a Profit
Last week I was among the questioners at a panel of hyperlocal news sites in the DC region called, "Up Next – Hyperlocal Coverage: Neighborhood Blogs, Community Websites, and the Future of the News" at the National Press Club. If you click the link you'll see folks from DCist to borderstan.com were on the panel, as was Brian Farnham, the editor-in-chief of Aol's Patch (video here).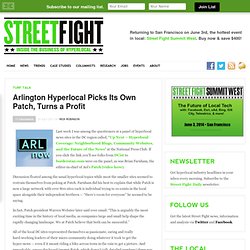 L'ascension de Barack Obama qui l'a mené à la présidence des États-Unis en 2009 s'est jouée sur l'impopularité grandissante des deux guerres (Irak et Afghanistan) dans lesquelles le pays était engagé.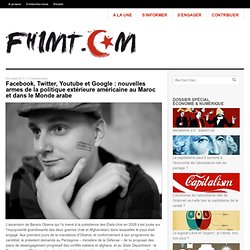 Facebook, Twitter, Youtube et Google : nouvelles armes de la politique extérieure américaine au Maroc et dans le Monde arabe
If we could re-envision today's story format — beyond the text, photographs, and occasional multimedia or interactive graphics — what would the story look like? How would the audience consume it? Today's web "article" format is in many ways a descendent from the golden age of print.
Vadim Lavrusik: Five key building blocks to incorporate as we're rethinking the structure of stories » Nieman Journalism Lab » Pushing to the Future of Journalism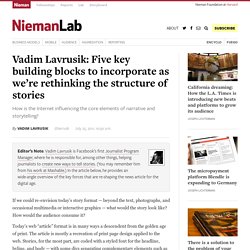 Back in March, I wrote this piece looking at the ownership issues around Twitter profiles used for professional purposes. I noted that sensible consensus seemed to be that a personal feed (with no inclusion of a company or brand name) is owned entirely by the individual behind it, whilst a corporate feed (with no inclusion of an employee name) is owned entirely by the organisation to which it makes reference. However, the post raised the issue of Twitter profiles that combine both employee and employer names.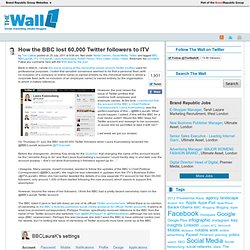 How the BBC lost 60,000 Twitter followers to ITV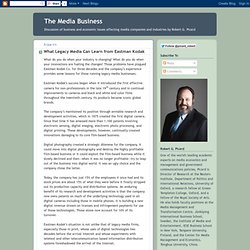 What Legacy Media Can Learn from Eastman Kodak
What do you do when your industry is changing?