PlataformasElearning
ATutor Learning Content Management System: Information: Download | Dokeos. DOKEOS provides you a brand new website with new info and features.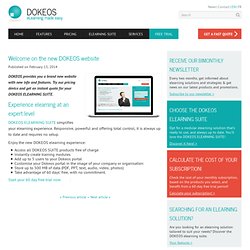 Try our pricing device and get an instant quote for your DOKEOS ELEARNING SUITE. Experience elearning at an expert level. Plataforma Educativa ESET Latinoamérica. Edu 2.0: la forma fácil y gratuita de enseñar y aprender en líne. Curso: Moodle en Español. Escala Lista jerárquica de valores.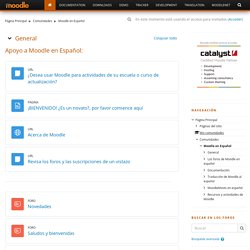 En cualquier curso los profesores pueden crear nuevas escalas personalizadas con el objeto de llevar a cabo cualquier actividad de evaluación. El nombre de la escala debería ser una frase que la identifique con claridad: ese nombre aparecerá tanto en listas de selección de escalas como en los botones de ayuda sensibles al contexto. La escala es una lista jerárquica de valores, ordenados de negativo a positivo, separados por comas.
Por ejemplo: Insuficiente, Suficiente, Bien, Notable, ¡Sobresaliente! E-ducativa es e-Learning Más Simple, Más Fácil. Open Source E-Learning. ATutor Learning Management System: Information:
---