E-learning
LMS
France : Université: le boom des cours gratuits sur Internet. Retraités, salariés… Plus besoin d'aller sur les bancs de la fac pour s'instruire.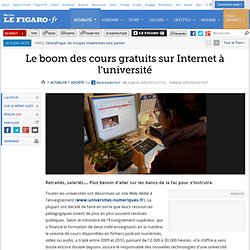 Toutes les universités ont désormais un site Web dédié à l'enseignement (www.universites-numeriques.fr). La plupart ont décidé de faire en sorte que leurs ressources pédagogiques soient de plus en plus souvent rendues publiques. Selon le ministère de l'Enseignement supérieur, qui a financé la formation de deux mille enseignants en la matière, le volume de cours disponibles en fichiers podcast numérisés, vidéo ou audio, a triplé entre 2009 et 2010, passant de 12.000 à 30.000 heures. «Ce chiffre a sans doute encore doublé depuis», assure le responsable des nouvelles technologies d'une université parisienne.
The University of Wherever. Web 2.0 Learning Environment.pdf. FlexBooks. Guide. Table of Contents: 1.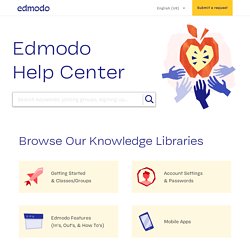 Teacher Sign Up. 7 Fantastic Free Social Media Tools for Teachers. The possibilities for social media tools in the classroom are vast.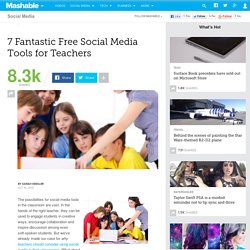 In the hands of the right teacher, they can be used to engage students in creative ways, encourage collaboration and inspire discussion among even soft-spoken students. But we've already made our case for why teachers should consider using social media in their classrooms. What about the how? Even when people say they want to incorporate social media, they don't always know the best ways to do so. Vulgarisation, communication, et médiation scientifique. Richard Baraniuk on open-source learning. The future of e-learning is social learning.
Study Finds That Online Education Beats the Classroom. Why Online Education Needs to Get Social. Marco Masoni is a lawyer turned educator who co-founded Einztein.com to address the related problems of searching for good online courses and real-time coursework interaction.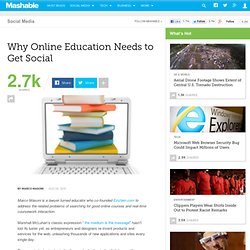 Marshall McLuhan's classic expression " the medium is the message" hasn't lost its luster yet, as entrepreneurs and designers re-invent products and services for the web, unleashing thousands of new applications and sites every single day. The news industry is also in the throes of adjusting to the digital age, with countless print publications failing and folding after many years in the business while online news outlets and other platforms for news sharing, proliferate. Education is the second largest industry in America behind health care, and it too is experiencing a similar shift as it struggles to adapt traditional design and delivery models to the demands of modern audiences who are accustomed to digital interactivity. eLearning Tools.
Bill Gates - What I'm Learning - Great Lectures from The Teaching Company - The Gates Notes. A lot of people ask me what I'm reading and how I learn about new topics that interest me.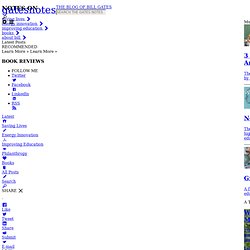 I am fortunate to have time to read a lot and I also like to view courses online from MIT's OpenCourseware, Academic Earth, and others. These courses have ignited a passion of mine, which is to think about how to harness this approach so students who otherwise wouldn't have access can experience these great courses and learn from these great teachers. One of my favorite sources for great lectures is The Teaching Company.
---