E-learning
Retraités, salariés… Plus besoin d'aller sur les bancs de la fac pour s'instruire.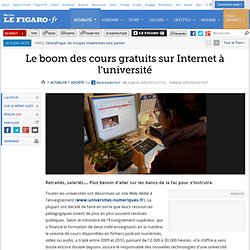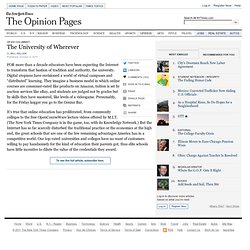 The University of Wherever
It's true that online education has proliferated, from community colleges to the free OpenCourseWare lecture videos offered by M.I.T.
Web 2.0 Learning Environment.pdf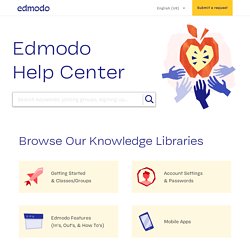 Table of Contents: 1. Teacher Sign Up
Guide
The possibilities for social media tools in the classroom are vast.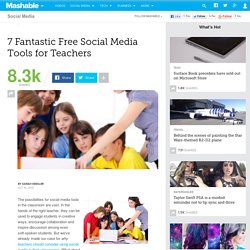 Richard Baraniuk on open-source learning
Study Finds That Online Education Beats the Classroom
Why Online Education Needs to Get Social
Marco Masoni is a lawyer turned educator who co-founded Einztein.com to address the related problems of searching for good online courses and real-time coursework interaction. Marshall McLuhan's classic expression " the medium is the message" hasn't lost its luster yet, as entrepreneurs and designers re-invent products and services for the web, unleashing thousands of new applications and sites every single day. The news industry is also in the throes of adjusting to the digital age, with countless print publications failing and folding after many years in the business while online news outlets and other platforms for news sharing, proliferate. Education is the second largest industry in America behind health care, and it too is experiencing a similar shift as it struggles to adapt traditional design and delivery models to the demands of modern audiences who are accustomed to digital interactivity.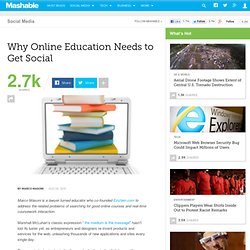 Bill Gates - What I'm Learning - Great Lectures from The Teaching Company - The Gates Notes
January 23, 2010 | By Bill Gates