Law Enforcement
Official Ten-Code List
Radley Balko's new book, " Rise of the Warrior Cop, " details how America's police forces have grown to look and behave more like soldiers than neighborly Officer Krupkes walking the beat. This new breed of police, frequently equipped with military weapons and decked out in enough armor to satisfy a storm trooper, are redefining law enforcement. How did this happen?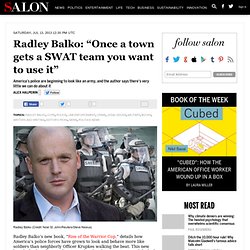 The Federal Appeals Court has ruled that video recording the police in a public place is a constitutional right for all U.S. citizens.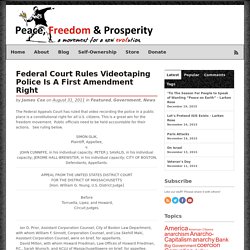 '60 Minutes' Shames Justice Department Over Wall Street
Power plays: Regulation, diversification, and backward integration in the electric utility industry - Russo - 2006 - Strategic Management Journal
March 20, 2013 at 12:49 PM EDT Real Progress on Environmental Justice Federal agencies are taking important steps to incorporate environmental justice into their decision-making to ensure that all Americans have the opportunity to live in safe, healthy communities.