Law Enforcement
Official Ten-Code List
Radley Balko's new book, "Rise of the Warrior Cop," details how America's police forces have grown to look and behave more like soldiers than neighborly Officer Krupkes walking the beat. This new breed of police, frequently equipped with military weapons and decked out in enough armor to satisfy a storm trooper, are redefining law enforcement. How did this happen?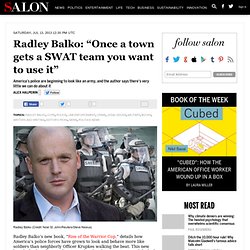 The Federal Appeals Court has ruled that video recording the police in a public place is a constitutional right for all U.S. citizens. This is a great win for the freedom movement. Public officials need to be held accountable for their actions. See ruling below.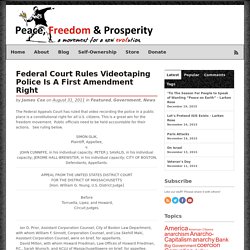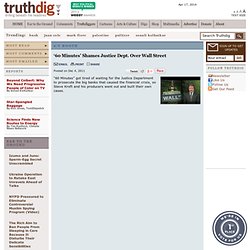 '60 Minutes' Shames Justice Department Over Wall Street
Please Support Truthdig In a media landscape littered with sellouts, we proudly remain one of the few truly independent news sites featuring strong, uncompromising voices. But we need your help to continue our mission of finding and publishing a range of insightful opinion and analysis from a progressive point of view.
Power plays: Regulation, diversification, and backward integration in the electric utility industry - Russo - 2006 - Strategic Management Journal
December 16, 2013 at 5:00 PM ESTTask Force on Climate Preparedness and Resilience Hosts Inaugural MeetingFrom Alabama to Guam, from Los Angeles to Philadelphia, state, local, and tribal leaders are on the front lines of dealing with extreme weather, sea level rise, and other impacts of climate change. December 9, 2013 at 12:00 PM ESTImproving Energy Efficiency and Creating Jobs Through Weatherization December 5, 2013 at 4:04 PM ESTLeading By Example With Renewable Energy and Energy ManagementPresident Obama has challenged the Federal Government to lead by example to reduce energy use, pollution and waste in their operations, and save taxpayer dollars as a result. Here at the White House Council on Environmental Quality, we work with the Federal family to help them achieve these goals. November 20, 2013 at 10:29 AM ESTOutlining U.S.