Kids
Cut-the-rope-4.jpg (800×667) Hippo Paint. Printable Animal Masks Craft | Kids' Crafts. Penmanship: The Art of Teaching Handwriting. I don't teach the letters in order from A to Z; instead, I teach them according to the type of strokes that are used to form each letter.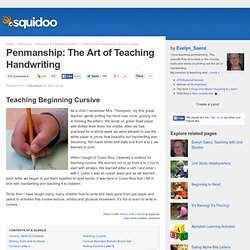 I first teach u, i, and t. These are the simplest letters and when the children practice them they can write the words it and the Spanish word for you: tu. Point out to the children that they do not pick up their pencils until the have finished the whole word and then go back to dot the i's and cross the t's and that you use a backward stroke to cross the t's. Children love to write long lines of i's and t's and then go back to dot and cross. Next. Sea Printables for Kids - Sea Coloring Pages - Sea Creatures Printables - Kaboose.com.
Whats on Edinburgh and Things to do in Edinburgh | InformedEdinburgh.co.uk. Language Learning: Flash Card and Other Games. Tackling a new language is daunting.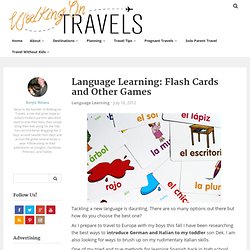 There are so many options out there but how do you choose the best one? As I prepare to travel to Europe with my boys this fall I have been researching the best ways to introduce German and Italian to my toddler son Dek. I am also looking for ways to brush up on my rudimentary Italian skills. Telediario. What's on for Kids and Families in Edinburgh, Scotland. Events, activities and attractions, thing's to do for families and children in Edinburgh. Family friendly holiday destination ideas in the Edinburgh area. Free Printable Kids Word matching Games. Games. Gathered here you will find all the printable games at Activity Village.
Always fun for a rainy day, for taking on holiday (easy to transport and light, too!) Or for filling in odd moments during the holidays, you'll find quite a variety here including old favourites and new. Print and cut out our bright and cheerful Chinese Zodiac File Folder Game, and your children will have fun spelling out the names of all the animals. Print out this Easter game, assemble a few bits and pieces to play, and have fun!
Instructions are below. Fun Printable Games and Puzzles for Kids. Kids Activities: The Official Site - Iron Man, Spider-Man, Hulk, X-Men, Captain America, Thor, Wolverine, Ultimate Spider-Man, Superhero Squad, Fantastic Four, Avengers: Earth's Mightiest Heroes, Activities & Puzzles, Online Games, Digital Comics, Animate. IXL. Overview.
Maggie's Learning Adventures Home. Online Audio Stories » Online Audio Stories| Short Stories and Audio Books Online | Home. Dot-to-dot - Connect the dots and color. Aquatic Life Worksheets - Twisty Noodle. Home. Preschool Themes and Lesson Plans. Preschool Express by Jean Warren: preschool activities, games, songs, crafts, art, music, learning, skills, stories and patterns. Free Flashcards | Free ESL Flashcards | Free Printable Flash Cards. Elementary Web Sites for English Language Learners. There are not many websites designed especially for elementary-age English language learners.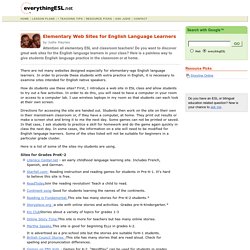 In order to provide these students with extra practice in English, it is necessary to examine sites intended for English native speakers. How do students use these sites? First, I introduce a web site in ESL class and allow students to try out a few activities. In order to do this, you will need to have a computer in your room or access to a computer lab.
---