JOOMLA
Customising the Beez template/CSS/template.css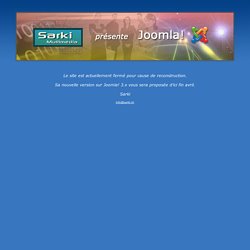 Ce portail, dédié à la présentation de Joomla!
600 template joomla gratuit !!! Templates joomla
Joomla Template Builder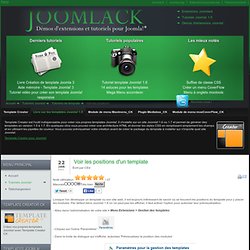 Note utilisateur: Lorsque l'on développe un template ou son site web, il est toujours intéressant de savoir où se trouvent les positions du template pour y placer les modules. Par défaut dans Joomla!
Voir les positions - Tutoriels Joomla! 1.6 - Tutoriels Joomlack pour menu, template et mootools dans Joomla! 1.6
Juin 2008
Les classes CSS et les modules de Joomla - l'informalibre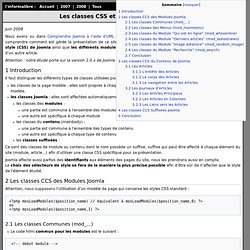 JomDoc.com - The Joomla Doctors - Advice, Blogs, and Opinions on the Joomla! CMS
iTeachMe - Online Learning System for Joomla Users
FlippingBook Joomla Gallery Component - Page flip flash gallery for Joomla. Create online portfolio, magazines, photo albums and flip books with the real page turning effect.