JewelryInspiration
In my always planning ahead (but always running late) world, leftovers for lunch or dinner are what keep me running. It's thrifty and resourceful, just like DIY! Coming this week is a triple threat of DIY projects, all leftover based. Remember my turquoise spike bead necklace?
Leftovers for lunch: DIY Spike Jewelry Part 1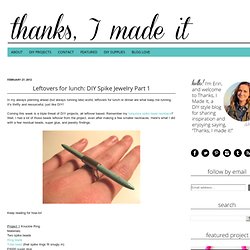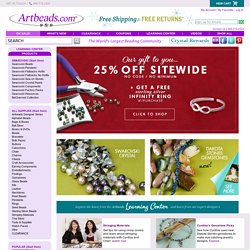 - April 10, 2014 - Mixed Media Mania SaleGet crazy good deals on all kinds of exciting supplies at our Mixed Media Mania sale! You'll save 25% on select findings, jewelry supplies, accessories and ALL bezels. Combine this awesome variety of products into works of art. No coupon is necessary. The discounted price is already displayed on our website and in your cart.
Welcome to the wonderful world of WigJig Jewelry Making! WigJig.com is your perfect resource for the most beautiful, elegant and fun jewelry making techniques, jewelry making supplies, wire jewelry making advice, jewelry making tools, jewelry making instructions videos and much, much more! Searching for one, particular technique for making jewelry that suits both your jewelry making skill level and your interest?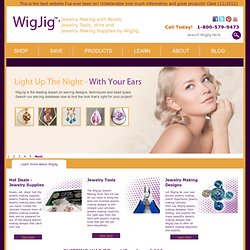 Project N630Designer: Julie Bean The mixing of gold, silver, and copper makes it so this necklace can be worn with everything. Elegant enough for evening yet fresh and breezy enough for daytime, you will love adding this necklace to your collection.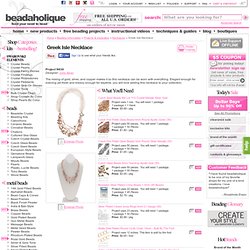 How to: Greek Isle Necklace | Beadaholique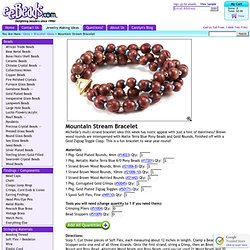 Jewelry Making Idea: Mountain Stream Bracelet
Mountain Stream Bracelet Michelle's multi-strand bracelet idea this week has rustic appeal with just a hint of daintiness! Brown wood rounds are interspersed with Matte Terra Blue Pony Beads and Gold Rounds, finished off with a Gold Zigzag Toggle Clasp. This is a fun bracelet to wear year-round! Materials: 1 Pkg. Gold Plated Rounds, 4mm (#14023) Qty: 1 Pkg.
Stitch it In this series, host Katie Hacker, along with our amazing designers will twist it, weave it, tie it and design it – all techniques for creating fabulous jewelry. First, Katie shows that all you need is a needle and thread to stitch your way to beautiful detailing with an embellished leather cuff bracelet using blanket stitch. Jennifer Van Benschoten is next with bead embroidery on a block print. Finally, Jean Campbell demonstrates the flat and circular square stitch.