jQuery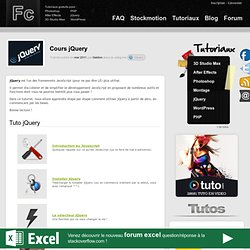 Tuto jQuery pour débutant
jQuery est l'un des frameworks JavaScript (pour ne pas dire LE) plus utilisé.
Gain A Better Understanding of jQuery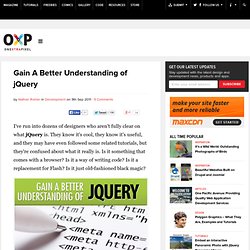 I've run into dozens of designers who aren't fully clear on what jQuery is.
Tous les Tutoriels vidéos jQuery
Ce menu contextuel est un plugin jQuery qui a été créé pour que son implémentation soit facile et qu'il requiert très peu d'efforts pour le configurer.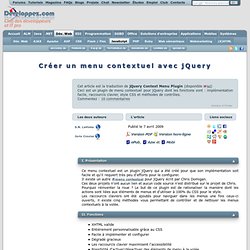 Créer un menu contextuel avec jQuery
Advertisement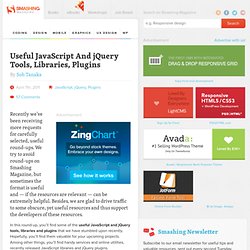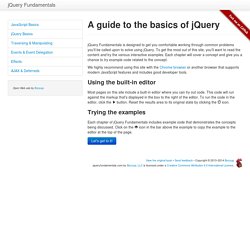 jQuery Fundamentals
With contributions by James Padolsey, Paul Irish, and others.
In this post we have collected some useful and excellent jQuery tutorials for web developers and designer.