Post PC world
Description Keynote is the most powerful presentation app ever designed for a mobile device. Built from the ground up for iPad, iPhone, and iPod touch, it makes creating a world-class presentation — complete with animated charts and transitions — as simple as touching and tapping.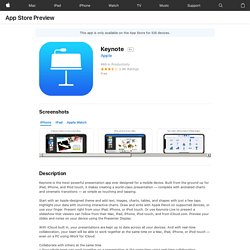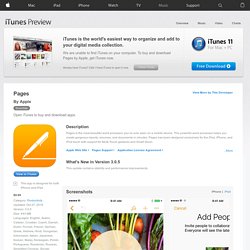 Pages for iPhone 3GS, iPhone 4, iPod touch (3rd generation), iPod touch (4th generation), and iPad on the iTunes App Store
Description Pages is the most beautiful word processor you've ever seen on a mobile device. This powerful word processor helps you create gorgeous reports, resumes, and documents in minutes.
Numbers for iPhone 3GS, iPhone 4, iPod touch (3rd generation), iPod touch (4th generation), and iPad on the iTunes App Store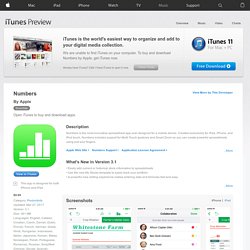 Description