Commentary/opinion
The Internet of Things and the cloud — Cloud Computing News
Design beyond the glowing rectangle - EuroIA2010
So, here's a Vision Of The Future that's popular right now.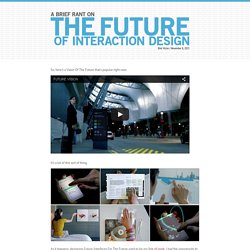 Physiological Computing : Biometrics and evaluation of gaming experience part two: a thought experiment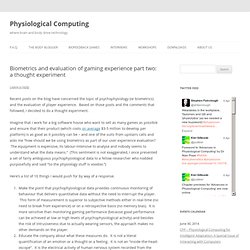 Recent posts on the blog have concerned the topic of psychophysiology (or biometrics) and the evaluation of player experience.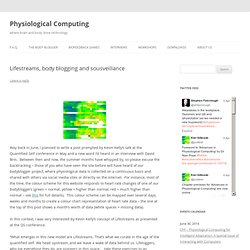 Physiological Computing : Lifestreams, body blogging and sousveillance
Way back in June, I planned to write a post prompted by Kevin Kelly's talk at the Quantified Self conference in May and a new word I'd heard in an interview with David Brin.
People Are Walking Architecture, or making NearlyNets with MujiComp, January 2010