iOS
xcode concatener 2 chaines - Forum de macfr.com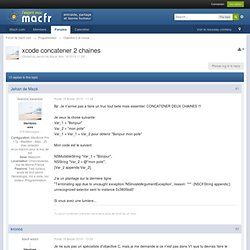 Il y a plein de manières des faire ça en effet. Déjà, dans ton code tu faisais un "=" qui comme dit plus haut attribuait à une variable Var1 une NSString, donc même si Var1 était déclaré NSMutableString, au final dedans c'était un NSString comme objet. Ensuite à un moment tu as mis directement [NSMutableString initWithString:...], or "NSMutableString" est une classe, et "initWithString" est une méthode d'instance (donc à appeler sur un objet) et non une méthode de classe.
To use a keyboard shortcut you press a modifier key with a character key. For example, pressing the Command key (it has a symbol) and then the "c" key copies whatever is currently selected (text, graphics, and so forth) into the Clipboard. This is also known as the Command-C keyboard shortcut. A modifier key is a part of many keyboard shortcuts.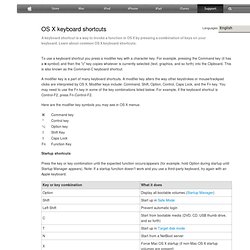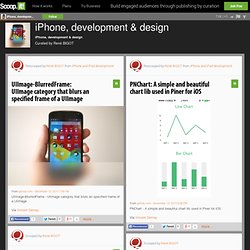 iPhone, development & design
Dashing is a Sinatra based framework that lets you build beautiful dashboards. Check out a demo over here. Here's another one, optimized for 1080p screens. Key features:
With Link Maker, you can create links to content on the iTunes Store, the App Store, the iBooks Store, and the Mac App Store, and then place those links on your website or within your app. Create a single link below, or click Bulk to create multiple links. Affiliate coding will be added to each link to enable proper tracking. Your affiliate network is: (Partner ID: ) and your click-tracking URL is: .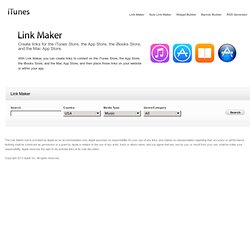 How to Distribute your iOS Apps Over the Air - Aaron Parecki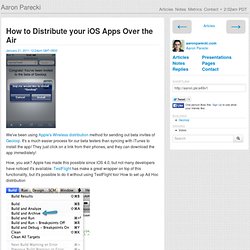 We've been using Apple's Wireless distribution method for sending out beta invites of Geoloqi. It's a much easier process for our beta testers than syncing with iTunes to install the app! They just click on a link from their phones, and they can download the app immediately! How, you ask? Apple has made this possible since iOS 4.0, but not many developers have noticed it's available. TestFlight has make a great wrapper on top of this functionality, but it's possible to do it without using TestFlight too!
Facebook Releases Biggest iOS SDK Update Ever, Plus iOS 6 Hooks And iOS Dev Center