Gadgets
Constrained Ball: Easy to Draw Straight Lines - The Resident Architect. Top 5 Coolest Geek Tents. Summer is great for camping, trekking, outdoor activities, but definitely not setting up tents.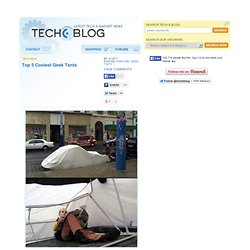 Breaking away from the standard designs are these five cool yet geeky tents. Continue reading to see them all. 10 Funniest (and Gross) Bathroom Gadgets. A good sense of humor is always good.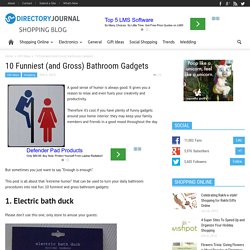 It gives you a reason to relax and even fuels your creativity and productivity. Therefore it's cool if you have plenty of funny gadgets around your home interior: they may keep your family members and friends in a good mood throughout the day. But sometimes you just want to say "Enough is enough". This post is all about that "extreme humor" that can be used to turn your daily bathroom procedures into real fun: 10 funniest and gross bathroom gadgets: Air Umbrella by Je Sung Park. Try Air To Stay Dry Back in May last year I did a roundup of the Most Unconventional Umbrellas seen here on YD.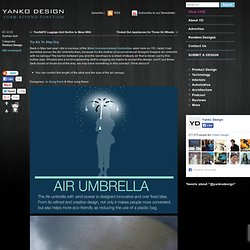 I wish I had stumbled across the Air Umbrella then, because it's the mother of unconventional designs! Imagine an umbrella with no canopy! The barrier between you and the raindrops is a sheet of steady air that is blown out by this hollow pipe. Mark - Night light bookmark. | relogik.com. Linos Portable LP Player by Charles Pyott. Turntable Gets A Makeover The majority may be hooked to their digital players but there plenty of old-schoolers who hang on to their vinyl for dear life.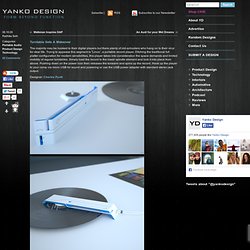 Trying to appease this segment is "Linos", a portable record player. Ditching the traditional full platter configuration for modern sensibilities, this player takes into consideration the space demands and limited mobility of regular turntables. 20 Gadgets That Innovate Ordinary Things. Do you love gadgets?
Well, if you are going to answer "No", you probably just don't know what I mean. Gadgets are little (and huge) devices that are meant to make our lives easier. They do not necessarily mean any technological innovations, sometimes these are ordinary things with enhanced functionality. So today I am going to show you how daily-routine things may be optimized so that you could never imagine. » Concept – cooking pot Future technology. Little burners are formidable for camping, but they do org their minor-league points like refilling gas and flames extinguishing during talkative times.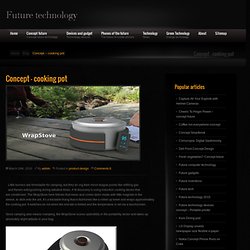 A fit discovery is using induction cooking stoves that are condensed. The WrapStove here follows that mean and comes tailor-made with little magnets in the sleeve, to stick onto the ark. Fridge concept on Industrial Design Served. Fridge concept Outside surface of the fridge looks like compositionwith right and clear geometry.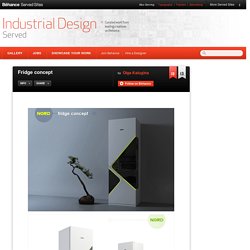 There is light on the doors, that also showswhen the fridge is on. When the door is open light is switching on and off.In this project all elements have new places. Thefirst new thing is an inclined triangle shelf for comfortable keeping the bottlesthere. In this way cellar can be created, or it can be just a place for juice.The next new thing is a movable shelf. Such systemhelps to solve some problems and use the fridge in a more comfortable manner.You can move the shelf and take what you want ( for comfort there are specialholes for fingers)One more interesting thing is a shelf with changingheight. What Every Man Wants in Bed.
---