Logiciel
Diagnose, troubleshoot, and resolve Windows performance from Quest Software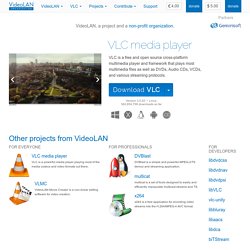 VLC for iOS 2.3 VideoLAN and the VLC development team are happy to present a new release for iOS today. It adds support for folders to group media, more options to customize playback, improved network interaction in various regards, many small but noticeable improvements as well as 3 new translations. More info in the release notes.
Skip to main content About Notepad++ is a free (as in "free speech" and also as in "free beer") source code editor and Notepad replacement that supports several languages. Running in the MS Windows environment, its use is governed by GPL License. Based on the powerful editing component Scintilla, Notepad++ is written in C++ and uses pure Win32 API and STL which ensures a higher execution speed and smaller program size.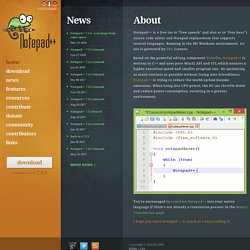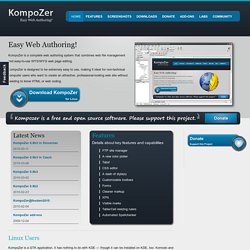 Linux Users KompoZer is a GTK application, it has nothing to do with KDE — though it can be installed on KDE, too. Komodo and the Kernel aren't KDE applications either. ;-) KompoZer 0.7.10 is not compatible with GTK ≥ 2.14, hence the crashes on some recent Linux distros like Ubuntu 8.10 and 9.04. Please upgrade to KompoZer 0.8.
GIMP is the GNU Image Manipulation Program. It is a freely distributed piece of software for such tasks as photo retouching, image composition and image authoring. It works on many operating systems, in many languages. (more...) This is the official GIMP web site. It contains information about downloading, installing, using, and enhancing it.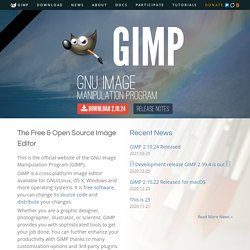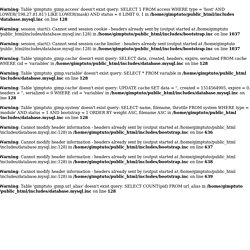 Steampunk is a sub-genre of fantasy and speculative fiction that came into prominence in the 1980s and early 1990s. The term denotes works set in an era or world where steam power is still widely used - usually the 19th century, and often Victorian era England - but with prominent elements of either science fiction or fantasy, such as fictional technological inventions like those found in the works of H. G. Wells and Jules Verne, or real technological developments like the computer occurring at an earlier date. - Courtesy of Wikipedia.
Guide_Writer.pdf (Objet application/pdf)
Après 25 ans d'innovation, toujours l'antivirus le plus réputé au monde Dans le cas, peu probable, où vous n'auriez jamais entendu parler d'Avast, nous sommes, tout simplement, l'antivirus le plus réputé au monde! Nous protégeons activement plus de 200 millions de PCs, Macs et appareils Android ! Autant de personnes nous font confiance parce que nous protégeons nos clients et leurs données depuis 25 ans et dans plus de 40 langues, sur tous les continents habités.
ImgBurn supports a wide range of image file formats - including BIN, CCD, CDI, CUE, DI, DVD, GI, IMG, ISO, MDS, NRG and PDI. It can burn Audio CD's from any file type supported via DirectShow / ACM - including AAC, APE, FLAC, M4A, MP3, MP4, MPC, OGG, PCM, WAV, WMA and WV. You can use it to build DVD Video discs (from a VIDEO_TS folder), HD DVD Video discs (from a HVDVD_TS folder) and Blu-ray Video discs (from a BDAV / BDMV folder) with ease.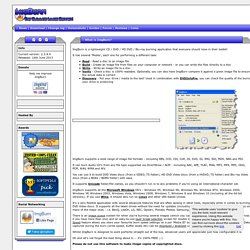 Adobe Flash Player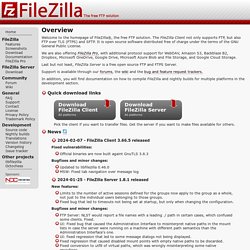 Welcome to the homepage of FileZilla, the free FTP solution. Both a client and a server are available. FileZilla is open source software distributed free of charge under the terms of the GNU General Public License In addition, you will find documentation on how to compile FileZilla and nightly builds for multiple platforms in the development section. 2014-04-08 - FileZilla Server 0.9.44 released Fixed vulnerabilities:Update to OpenSSL 1.0.1g to address CVE-2014-0160 New features:Improve alias description and guide user towards alias creation if multiple unrelated directories are being shared.