IPO - Valuation infographics
Spectre de la bulle. Are We In A Tech Bubble? Here's The History [INFOGRAPHIC] We've spent the past year wondering whether we're currently in a tech bubble akin to the last decade's dotcom boom.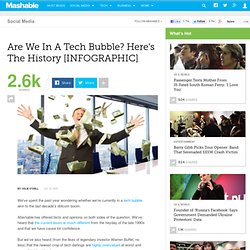 Mashable has offered facts and opinions on both sides of the question. We've heard that the current boom is much different from the heyday of the late 1990s and that we have cause for confidence. INFOGRAPHIC: Zynga's Path To A $12 Billion IPO. [Infographie] Les plus grosses introductions en Bourse des entreprises High-Tech en 2011. Groupon's Impending IPO. With Groupon's impending IPO, the online dealmaking coupon platform is experiencing some naysayers, bringing uncertainty to the venture.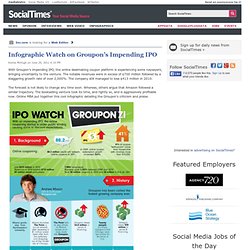 The notable revenues were in excess of $700 million followed by a staggering growth rate of over 2,000%. The company still managed to lose $413 million in 2010. The forecast is not likely to change any time soon.
---