indoor and container gardening
Get flash to fully experience Pearltrees
The last time I forgot to water my outdoor potted plants and discovered them completely wilted and hanging on the cusp of near death, I decided it was time to take action. Some of the plants on my deck receive a full, searing sun all day long during the hottest mid summer days. While these plants thrive under such conditions if properly taken care of, they will die quickly if they don't receive enough water.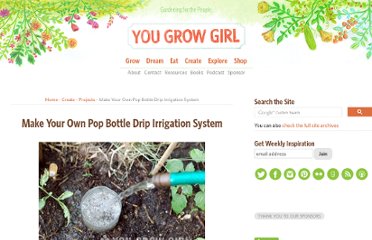 Plant Structures/containers
If you don't have space for a vegetable garden, consider raising fresh, nutritious, homegrown vegetables in containers.
Light is the lifeblood of those seedlings when you garden vegetable indoors.
Common indoor plants may provide a valuable weapon in the fight against rising levels of indoor air pollution. NASA scientists are finding them to be surprisingly useful in absorbing potentially harmful gases and cleaning the air inside homes, indoor public spaces and office buildings.
Terrariums often allow the most novice of gardener to show off a green thumb, especially those who love greenery in their pads but lack the time or space for a full-grown garden.