Agendas RV Journées Marches
unnamed pearl
Published on avril 9th, 2013 | by Raphael Rezvanpour Sous le mot d'ordre, « Nous ne paierons plus leur crise » , des milliers de personnes se donnent rendez-vous le 13 avril dans 24 villes françaises afin de dénoncer le système des dettes qu'ils considèrent comme « illégitimes » et appellent à cesser de payer pour « la corruption des États » et « le totalitarisme des marchés boursiers ».
Accueil
Samedi 15 Octobre – Journée nationale des indignés « Poètes Indignés
Nous sommes des personnes normales et communes. Nous sommes comme toi : des gens qui se lèvent le matin pour étudier, pour travailler ou pour chercher du travail, des gens qui ont des familles et des amis. Des gens qui travaillent dur tous les jours pour vivre et donner un meilleur avenir à nos proches. Certains d'entre nous se considèrent plus comme des progressistes, d'autres plus comme conservateurs.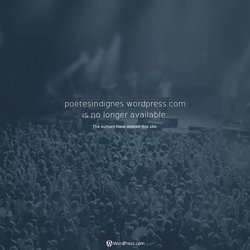 #14Ja - Journée mondiale des assemblées populaires
1st of May: General assemblies of workers! The 1 st of May is International Workers' Day. In many of the world's cities millions of us will gather to demonstrate in defence of our rights. For thirty years now, the deconstruction of the welfare state has been underway. Each successive government has worked hand in glove with the financial markets, submitted to their will – and likewise bent us to their will.
[ENG-ESP-ITA-POR-GER-FRA-TUR] Paris May 1st: General assemblies of workers!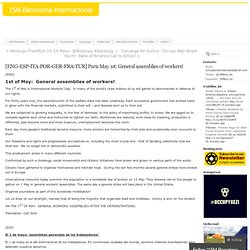 Pad journal de bord Places indignés Iboz5LxqR1
Global Evolution Day - 12.M 2012
Cartes des Indigné-e-s / Map of Protesters / Mapa de l@s Indignad@s
#14Ja - Journée mondiale des assemblées populaires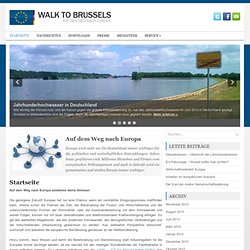 Fragivix : Symposion Brüssel, 11.
Noticias
Noticias
Noticias