India Info
Noida (Hindi: नोएडा, transliteration: Noeḍā), short for the New Okhla Industrial Development Authority, is a city in India under the management of the New Okhla Industrial Development Authority (also called NOIDA). Noida came into administrative existence on 17 April 1976 and celebrates 17 April as "Noida Day". It was set up as part of an urbanization thrust during the controversial Emergency period (1975–1977). The city was created under the UP Industrial Area Development Act.The city has the highest per capita income in the whole National Capital Region. As per provisional reports of Census India, population of Noida in 2011 is 642,381; of which male and female are 352,577 and 289,804 respectively. [1]
Noida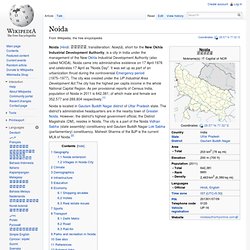 India.Com | All New, All Fresh, All India
One-third the area of the United States, the Republic of India occupies most of the subcontinent of India in southern Asia.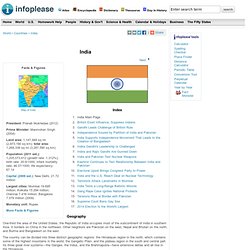 India: History, Geography, Government, and Culture