Demos
Form Follows Function. HTML5 and CSS3 - Adobe - The Expressive Web - Beta. 20 SVG uses that will make your jaw drop. Net magazine is the number one choice for the professional web designer and developer.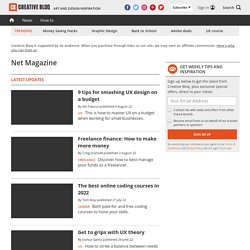 It's here that you find out about the latest new web trends, technologies and techniques – all in one handy package. Each issue boasts a wealth of expert tips and advice, including in-depth features and over 30 pages of advanced front- and backend tutorials on subjects as diverse as CSS, HTML, JavaScript, WordPress, PHP, and plenty more. net compiles the hottest new sites from around the web, and being the voice of web design, our mission is to source the best articles written by the best people in the industry and feature interviews and opinions crammed with inspiration and creative advice. Geolocation API watchPosition example. HTML5 Music Player (Updated) | Codebase Hero. Libere el poder de <audio> HTML5 | the HTML5 Center. Libere el poder de <audio> HTML5 Los sonidos constituyen la base de nuestra vida.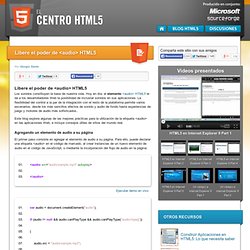 Hoy en día, el elemento <audio> HTML5 le da a los desarrolladores Web la posibilidad de incrustar sonidos en sus aplicaciones. HTML5 Demos. Web Developers | appMobi. Real Time Multiplayer in HTML5. Multiplayer and browsers When you consider making multiplayer games, there are many methods available for creating a game that friends can play online.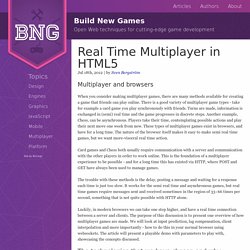 There is a good variety of multiplayer game types - take for example a card game you play synchronously with friends. Turns are made, information is exchanged in (semi) real time and the game progresses in discrete steps. HTML5 Webcam Toy. Broadcast Yourself.
This is an opt-in trial of HTML5 video on YouTube.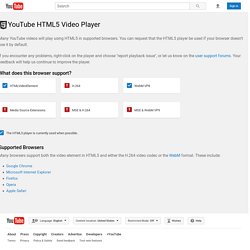 If you are using a supported browser, you can choose to use the HTML5 player instead of the Flash player for most videos. Your comments will help us improve and perfect the mixtures we're working on. So jump in, play around, and send your feedback directly to the brains behind the scenes. Magic Xylophone | soundstep. Welkom bij the valley - the valley. HTML5 Clocks. HTML5 Clocks For our new lesson I have prepared nice pure HTML5 clocks.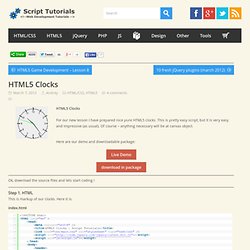 This is pretty easy script, but it is very easy and impressive (as usual). Of course – anything necessary will be at canvas object. Mothereffing animated gif. Custom HTML5 Video Controls with jQuery and CSS. Custom HTML5 Video Controls with jQuery and CSS HTML5 video element, one of the most popular features in HTML5.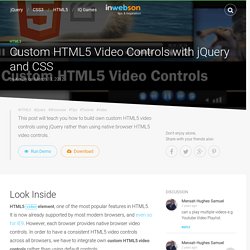 It is now already supported by most modern browsers, and even so for IE9. However, each browser provides native browser video controls. HTML5 video Libraries, Toolkits and Players. For the most part, Flash has always been the standard for showing video on the web (think of YouTube and Vimeo), supported in all browsers with the only exception being the iPhone and most recently, the iPad.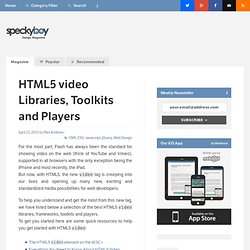 But now, with HTML5, the new video tag is creeping into our lives and opening up many new, exciting and standardized media possibilities for web developers. To help you understand and get the most from this new tag, we have listed below a selection of the best HTML5 video libraries, frameworks, toolkits and players. 10 Awesome HTML5 Effect Demos. For years we've been enjoying the power of Adobe Flash.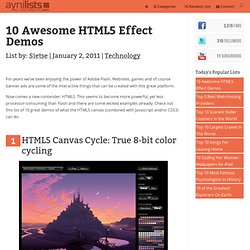 Websites, games and of course banner ads are some of the interactive things that can be created with this great platform. Now comes a new contender: HTML5. This seems to become more powerful, yet less processor-consuming than Flash and there are some wicked examples already. HTML5 Demos and Examples. Creating HTML 5 slide presentations using landslide. Recently I found landslide, which is a Python tool for creating HTML 5 slide presentations.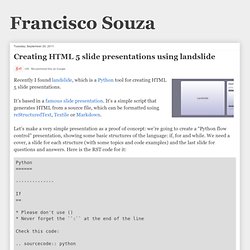 It's based in a famous slide presentation. It's a simple script that generates HTML from a source file, which can be formatted using reStructuredText, Textile or Markdown. Let's make a very simple presentation as a proof of concept: we're going to create a "Python flow control" presentation, showing some basic structures of the language: if, for and while. HTML5 Gallery. Old School Cassette Player with HTML5 Audio. Vintage format meets modern web tech: an HTML5 audio player with realistic controls.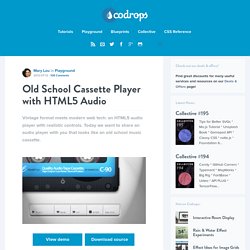 Today we want to share an audio player with you that looks like an old school music cassette. View demo Download source.
---