Easter
Math Activity Worksheets. Rabbit Takeaway - the game that helps you learn how to subtract (take away) Shell. Easter Silly Sentences. 2 Story Hour: The Tortoise and the Hare. Free Easter vocabulary game for kids | free online English vocabulary games and free online ESL vocabulary games for kids. More Easter printables: Printable Easter Cards from MES Cards.com!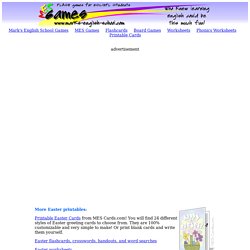 You will find 24 different styles of Easter greeting cards to choose from. They are 100% customizable and very simple to make! Or print blank cards and write them yourself. Untitled. Easter / Egg Decorating. Easter and Spring Interactive Games and Activities. Welcome to My Blog!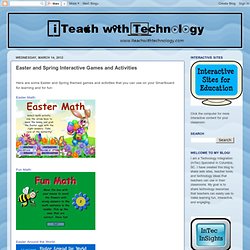 I am a Technology Integration (InTec) Specialist in Columbia, SC. I have created this blog to share web sites, teacher tools, and technology ideas that teachers can use in their classrooms.
Chickscope 1.5: Explore: Embryology. Embryology: The 21-day Chick Lifecycle How does an egg develop from the time it is laid to the time it hatches?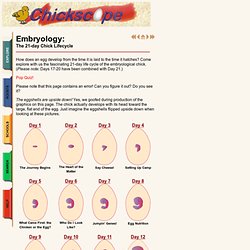 Come explore with us the fascinating 21-day life cycle of the embryological chick. The Best of Guiding UK : Easter Bunnies.
---