Social media learning
Knowledge sharing social media
Study: iPad Apps Improve Learning. First of its kind evidence shows that an iPad learning app can measurably deliver educational value.
I've tested, rated, tried out, and put tons of educational iPad apps through their paces. Some are worthwhile, some are not worth your time. That's why I was excited to read about a new study that attempted to figure out the actual effectiveness of iPad apps in learning. Social learning vs social media learning.
Case studies
Developing a Learning Strategy for Mobile and Social (Keynote) Social media for trainers: think differently! I did a workshop last Friday on the conference 'Trends voor Trainers'.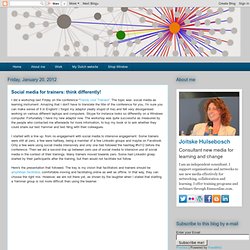 The topic was: social media as learning instrument. Amazing that I don't have to translate the title of the conference for you, I'm sure you can make sense of it in English! Nadoen, afkijken en overnemen. Door: Marijke Huisman » Meer blogs van Marijke Huisman Gepubliceerd: 21 maart 2012 11:05Update: 21 maart 2012 11:46 Ondanks de individualisering in de maatschappij zie je de behoefte van mensen om zich te verbinden met elkaar.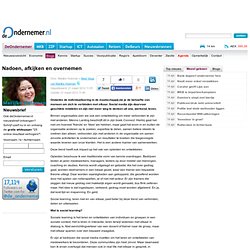 Social Media in Education - connect, share, learn, communicate and more. Social Media, while sometimes described as a time waster and blocked by some schools, is actually a great tool for education.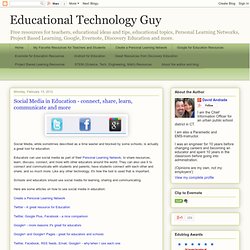 Educators can use social media as part of their Personal Learning Network, to share resources, learn, discuss, connect, and more with other educators around the world. They can also use it to connect and communicate with students and parents, have students connect with each other and share, and so much more. Like any other technology, it's how the tool is used that is important. Schools and educators should use social media for learning, sharing and communicating.
---