Heuristics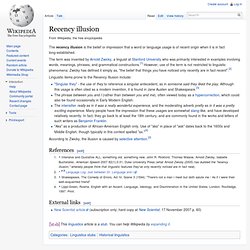 Recency illusion
The recency illusion is the belief or impression that something is of recent origin when it is in fact long-established.
SMART HEURISTICS
What interests me is the question of how humans learn to live with uncertainty.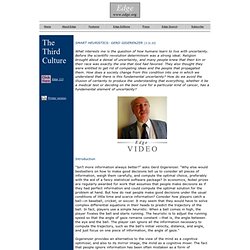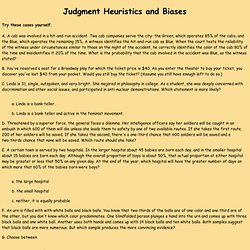 Try these cases yourself. A.
Judgemental Heuristics and Biases:
Heuristics "to learn by discovery"
Heuristics
Heuristic Evaluation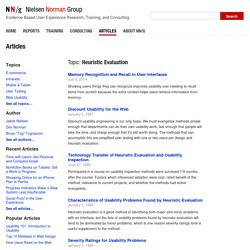 Heuristic evaluation is a discount usability engineering method for quick, cheap, and easy evaluation of a user interface design. Heuristic evaluation is the most popular of the usability inspection methods.
In computer science , metaheuristic designates a computational method that optimizes a problem by iteratively trying to improve a candidate solution with regard to a given measure of quality.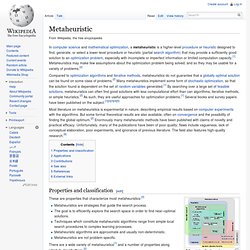 Metaheuristic
Summary: The 10 most general principles for interaction design. They are called "heuristics" because they are more in the nature of rules of thumb than specific usability guidelines.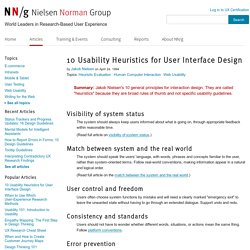 Heuristic ( pron.: / h j ʉ ˈ r ɪ s t ɨ k / ; or /hy oo - ris -tik/; Greek : "Εὑρίσκω", "find" or "discover" ) refers to experience-based techniques for problem solving, learning, and discovery.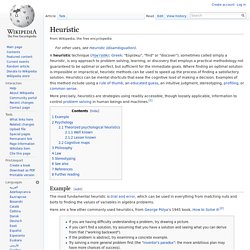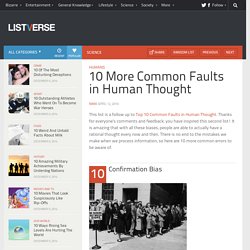 This list is a follow up to Top 10 Common Faults in Human Thought .
Name it and webbies will buy it
"In general, the attribution of specialization can increase the credibility of a product or any kind of object," S. Shyam Sundar says. "It's really how the human psyche works."