Healthy food sites
Healthy eating is hard to do when you've got a busy family life. To make things a little easier we've got over 1,000 cheap and easy healthy recipes Healthy breakfast recipes Breakfast really is the most important meal of the day. Make sure you and your family get the best start to the day by trying one of our healthy breakfast recipes .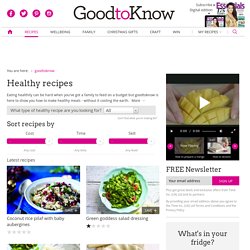 Despite what you see in some diet books and TV programmes, healthy eating can be really straightforward. Food groups All the food we eat can be divided into five groups. Try to choose a variety of different foods from the first four groups. They are: Fruit and vegetables.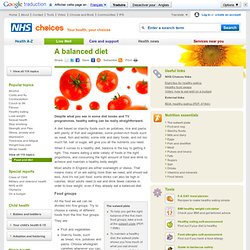 A healthy diet can help reduce your risk of developing coronary heart disease and stop you gaining weight - reducing your risk of diabetes and high blood pressure. It can also help lower your cholesterol levels and reduce your risk of some cancers. Even if you already have a heart condition, a healthy diet can benefit your heart.