MigraineHerbs
Many herbal medicines can provide relief from migraine headache. The herb feverfew is especially useful for this purpose.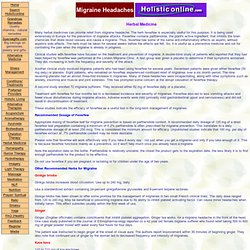 Herbal Medicine. Migraine - HolisticOnLine - Your gateway to alternative medicine, complementary medicine, herbs, nutrition, health, food supplements, homeopathy, ayurveda, accupuncture, yoga, reflexology, conventional medicine
Wood Betony - Watercress - Wood Betony - Single Herbs & Extracts - by Herbal
Herbal Treatment for Migraines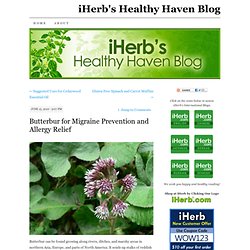 Butterbur for Migraine Prevention and Allergy Relief « The Healthy Haven
Butterbur can be found growing along rivers, ditches, and marshy areas in northern Asia, Europe, and parts of North America.
A chronic neurological disorder leading to severe headaches, nausea, visual disorders and affecting your motor senses is called a migraine. Typically migraine headaches affect one part of the head and are characterized by intermittent, pulsating sensations of pain that can last between a few hours to four days. The blood vessels in the brain dilate during a migraine and press against the nerve endings that coil around the arteries.
Herbal remedies for migraine headaches | migraine treatments | migraine symptoms | migraine causes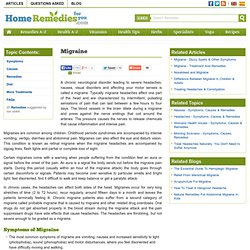 Antihistamine drugs are very popular medications, both over the counter and by prescription – but can we choose natural antihistamine herbs instead? Histamine is a chemical, which is involved in our local immune response as well as regulating physiological function in the gut, acting as a neurotransmitter.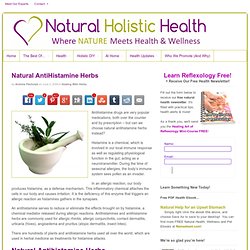 Natural AntiHistamine Herbs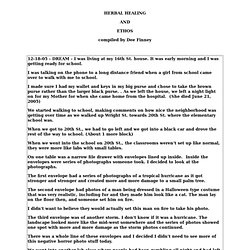 It's most important to always harvest herbs at the time that the particular plant segment you're after is at the peak of its medicinal power. Here are the general guidelines you should follow:
HERBAL HEALING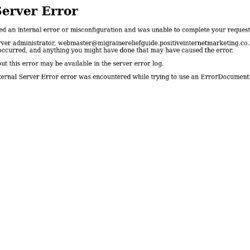 Natural Migraine Treatments – Feverfew | The Migraine Relief Guide
The server encountered an internal error or misconfiguration and was unable to complete your request.
Feverfew for Migraine Help « The Healthy Haven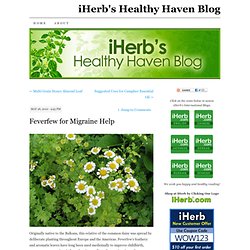 Originally native to the Balkans, this relative of the common daisy was spread by deliberate planting throughout Europe and the Americas.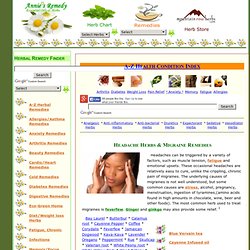 Headache Migraine Sinus: Natural Herbal Remedies for
Headaches can be triggered by a variety of factors, such as muscle tension, fatigue and emotional upsets. These occasional headaches are relatively easy to cure, unlike the crippling, chronic pain of migraines. The underlying causes of migraines is not well understood, but some common causes are stress, alcohol, pregnancy, menstruation, ingestion of tyramines,(amino acids found in high amounts in chocolate, wine, beer and other foods). The most common herb used to treat migraines is feverfew. Ginger and ginkgo may also provide some relief. 1 Bay Laurel * Butterbur * Calamus root * Cayenne Pepper * Coffee * Corydalis * Feverfew * Jamaican Dogwood * Kava-Kava * Lavender * Oregano * Peppermint * Rue * Skullcap * Valerian root * White Peony root * White Willow Bark * Wood Betony *