Sleep Research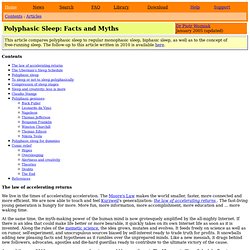 Contents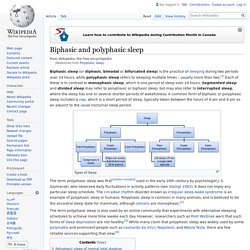 Polyphasic sleep, a term coined by early 20th-century psychologist J.S.
Findings Suggest That A Biphasic Sleep Schedule Not Only Refresh
The power of sleep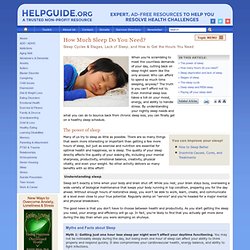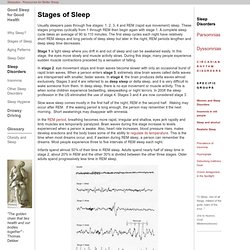 Usually sleepers pass through five stages: 1, 2, 3, 4 and REM (rapid eye movement) sleep. These stages progress cyclically from 1 through REM then begin again with stage 1. A complete sleep cycle takes an average of 90 to 110 minutes.
Stages of Sleep
A couple days ago, I saw a post about polyphasic sleep on LifeHack.org. Since then I've been emailed about this topic as well, probably because I've written previously about becoming an early riser. Polyphasic sleep involves taking multiple short sleep periods throughout the day instead of getting all your sleep in one long chunk.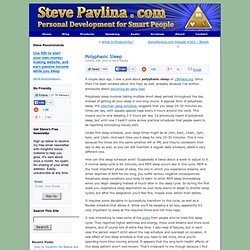 It is well to be up before daybreak, for such habits contribute to health, wealth, and wisdom. - Aristotle Are morning people born or made?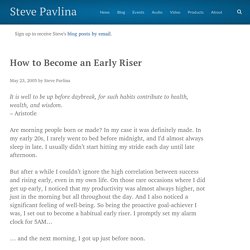 Ultradian Rhythms & the 20-minute Break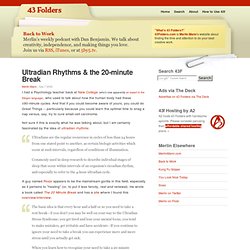 I had a Psychology teacher back at New College (who's now apparently an expert in the Klingon language), who used to talk about how the human body had these ±90-minute cycles.
I've been really diving into Trello this week, which I mentioned in my December 2013 Updates post. I now have 17 different Trello boards for managing various projects.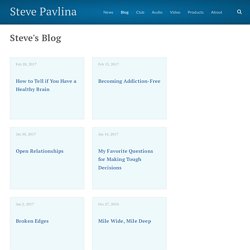 Effects of biphasic sleep on alertness and performance
In short photoperiods, human sleep is biphasic. THOMAS A. WEHR.
The Power of the Sleep Cycle « Glen Rhodes
Ok, I've been talking to people for a long time about the fact that you can get by on 6 or even 4.5 hours of sleep per day without question.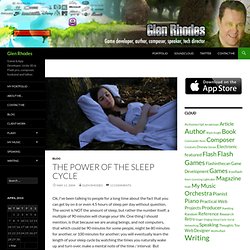 Easy way to reset your sleep cycle: Stop eating | Parenting Squa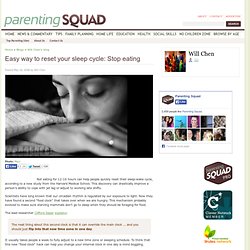 Not eating for 12-16 hours can help people quickly reset their sleep-wake cycle, according to a new study from the Harvard Medical School.