Harry Potter Fandom
myHogwarts.co.uk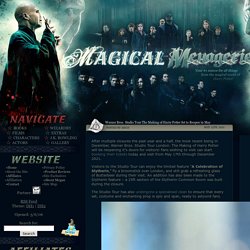 The Bookseller has a new interview with Pottermore CEO, Charlie Redmayne, and he discusses the amazing interest in the Harry Potter eBooks which were released a month ago. The books made £1 million in the first 3 days and £3m in the first month. He also revealed that fans still have a ways to wait for Chamber of Secrets saying that it is still "weeks away." They will, however, be adding new features to the site for fans to enjoy.
»» Magical Menagerie: A Harry Potter Fan Site
How many double-decker buses could fit inside the Great Hall created for the Harry Potter films? How many wands did Daniel Radcliffe wear out during his tenure as the boy wizard? A new article put together by Wired outlines 13 fascinating new facts about the magical series, giving fans even more appreciation for the spectacular attention to detail that brought the books to life.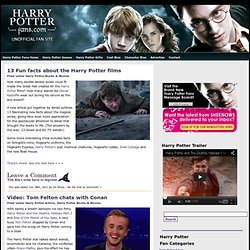 HarryPotterFansThe Harry Potter Fans: harry potter books and movies, harry potter stars and characters, harry potter fan events, harry potter games & more!
Bloomsbury to rerelease children's editions of all seven Harry Potter novels; new artwork by Jonny Duddle By Andy on 20 March 2014 at 09:12 GMT Last year we reported that UK publisher Bloomsbury were planning to rerelease the entire Harry Potter series with new art from illustrator Jim Kay. Today, Bloomsbury announced they'll be rereleasing the children's paperback and hardback editions with new artwork from Jonny Duddle. Together, Bloomsbury and J.K.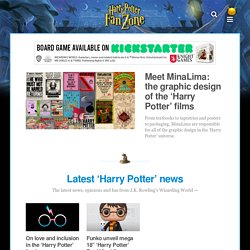 Happy Birthday Emma Watson! Posted by: Catherine April 15, 2014, 04:03 PM Today Emma Watson is celebrating her 24th birthday!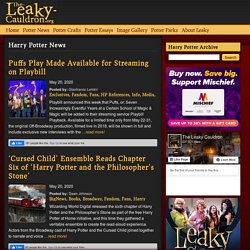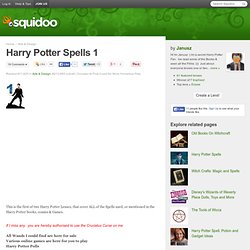 Cheering Charm Not much is known about these, but it's safe to assume that they make people happy. Colloportus
Harry Potter Spells 1
Alohomora :: Open the Dumbledore