Hang around Buddy
PicMonkey - Photo Editing Made of Win
Lines go all over the place.
- StumbleUpon
Neonflames
- StumbleUpon
Slutty Brownies - StumbleUpon
Now I don't want to over sell this, so I'm going to be conservative and simply say, that these are... The Best Brownies In The WORLD. I know, big statement. They're called Slutty Brownies because they're oh so easy, and more than a little bit filthy. They're best served warm from the oven, with good quality vanilla ice cream (devastatingly I didn't have any in the freezer this time, so I guess I'll just have to make them again).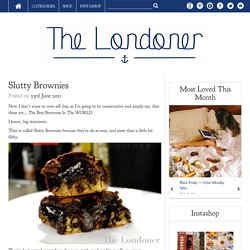 I'm sorry for doing this to you. I really am. But see, last Friday while I was on a 10-hour road trip heading for vacation, I received this recipe from a reader named Liz. Liz, I love you. That's all I have to say.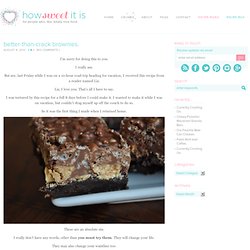 Better-Than-Crack-Brownies
heuteist.de - Welt-Nutella-Tag
Feed The Head
Your World of Text
BIG-ASS MESSAGE
darkpsychedelic
STREET ART UTOPIA
StumbleUpon
Drawing Board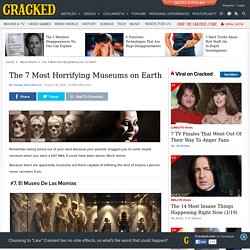 Remember being bored out of your skull because your parents dragged you to some stupid museum when you were a kid? Well, it could have been worse. Much worse.
The 7 Most Horrifying Museums on Earth
GROW CUBE ver.0 Flash Game Planet___EYEZMAZE
magnetic words.
Inspiring Images
We Heart It Believe, Feel, Love, Be, Create, Inspire. Join We Heart It What's this all about? About We Heart It • Terms of Service • Privacy Policy Hearting Hint