Artists
Brandalism. Legofesto. ZEIGER. A Fake is a Fake. Anyway. 10 tactics. Blog > We're working on a secret project and we need you. 1: You must live in New York (sorry non-NYkers) 2: Emily will come to your apartment bringing a mysterious video 3: She will film you watching the video.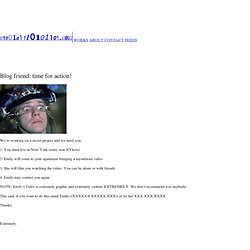 Neural.it :: new media art, electronic music, hacktivism. Projects. Environment. Google Will Eat Itself. EpicStep › Home. F.A.T. - page 2. Previously in the City: DANCING TRASH BAG, Mathieu Tremblin, 2012, Rome (IT) How do I know which bathroom stall is super gross????????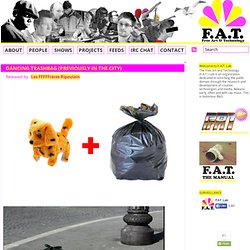 Does this water fountain taste like pennies?? Will I get splashed if I stand at this bus stop? Which park bench has the best view? Which tree is the best for naps???
---