McCandless, David
Get flash to fully experience Pearltrees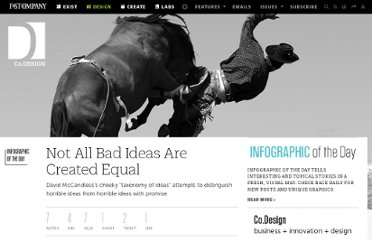 Some say ideas are everything. Others say ideas are cheap. David Lynch says ideas are fish .
Simply stunning response to our first challenge! Thank you all for the effort and time dedicated to our spreadsheets.
Remember a couple years ago when there was a big kick-off about the safety of the HPV (Human Papillomavirus) Vaccine?