Design Web
Good navigation is the main cornerstone of an effective website. In practice, however, it's often a tough challenge to come up with a meaningful, unambiguous way to organize, arrange, and display content to users; and it's often not much easier to find a visually interesting solution either.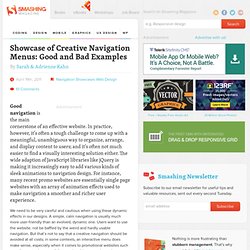 20 Excellent Examples of Forms in Web Design
As we can find on Wikipedia , "Form refers to the shape, visual appearance, or configuration of an object." And here I believe that this is also the perfect explanation… forms in web design are a way to gather information, but they must also take on a "form" or an appealing visual appearance in order to be effective. So we decided to gather some fresh examples of websites that have well designed forms.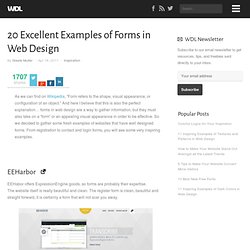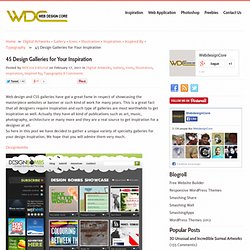 Web design and CSS galleries have got a great fame in respect of showcasing the masterpiece websites or banner or such kind of work for many years. This is a great fact that all designers require inspiration and such type of galleries are most worthwhile to get inspiration as well. Actually they have all kind of publications such as art, music, photography, architecture or many more and they are a real source to get inspiration for a designer at all.
45 Design Galleries for Your Inspiration
Inspiration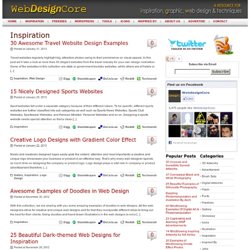 25 Amazing 3D Architecture Renderings Although architectural renderings have been around for many years, a computer-generated 3d architectural rendering is a comparatively fresh field still in its early years.
The importance of typography in design can't be overestimated. The accuracy, precision and balance of geometric forms can give letters the elegance and sharpness they deserve. Besides, elegant fonts can help to convey the message in a more convenient way. In fact, while there are many excellent professional fonts (we've presented some of them in our article 80 Beautiful Typefaces For Professional Design ) there are literally thousands of free low-quality fonts which you would never use for professional designs. Quality costs.
Looks like good Typography by André Beato
Brilliant Website Designs To Boost Your Inspiration
CSS & Design Gallery
For all websites, organizing content can be an issue.
Designing for Feature-Rich Websites: Best Practices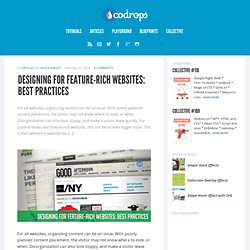 25 Examples of Interesting and Creative Structures in Web Design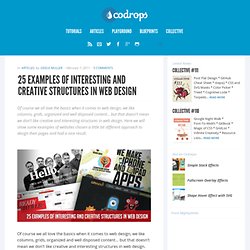 Of course we all love the basics when it comes to web design, we like columns, grids, organized and well disposed content... but that doesn't mean we don't like creative and interesting structures in web design.
25 webdesign magnifiques de sites mobiles à ne pas rater ! - Blog Du Webdesign Magazine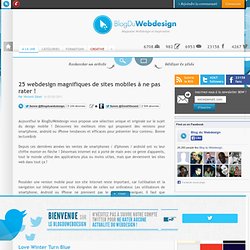 by Ginet Vincent - le 02/02/2011